Amazing Writing Tools to help with Content Marketing
Writing good content that is engaging, and attracts customers and keeps them engaged can be hard. At this juncture all companies need to be able to do this well to keep their customers interested and attract new customers.
The good news is that there are lots of tools that can be used to assist in this.  For most, even for the best writers there is a tool that can benefit them. According to Amanda Chiu writing for the Jeff Bullas blog there are some excellent writing tools that can help bloggers, writers and content marketers to improve their content. As Chiu explains:
"New technology and on-the-go expectations from your audience have led to a growing need to systemize your life and increase your efficiency."
This is achieved by using tools that increase productivity and personal effectiveness. Some of the very best that are recommended are included here, for your consideration.
AtomicWriter
AtomicWriter connects a person's Google analytics and social media accounts to see how they can improve their writing by looking at historical information and data that illustrates customer engagement. The tool is easy to use and also provides writers with an overall score so that they can see how they are doing and find ways to improve. It will also pick up spelling and grammar mistakes for articles. This is a great tool for optimising your work, as is Draft. Draft is a tool that shows clearly the edits you have made, demonstrating where you made the edit and what you changed. This can help you to decide if you should keep content as it is or change it back to something that might have been better before.
Content Ideator
Some people have challenges with coming up with ideas for articles. The Content Ideator is one tool that can help in this area. With this tool all you have to do is put in a keyword, and the tool will generate a range of different ideas on this article that have already been produced – it will show you existing titles that may help to inspire an idea for your work.
Daily Page
Daily Page is another such tool, but what this does is email you a writing cue every day. This can help to get your brain to spring to life.
WritePls
WritePls is another tool, and in this case a list of curated articles is provided which can help you to write and get inspired by a range of different topics.
Blankpage and 750 Words

For would-be authors it is possible to get further inspired by using BlankPage. BlankPage encourages 20 minutes of writing every day to help people to improve and even to finish a novel. Another similar tool to Blank Page is 750 Words. With this tool the goal is to get people to write 750 words per day. This particular tool was inspired by The Artist's Way and it helps to free a person's mind and get the idea juices flowing. All of the tools in this set are designed to inspire.
Calmly Writer
There are also plenty of tools for getting rid of distractions. It is all too easy to procrastinate rather than to get on and write. Calmly Writer is one such tool in this grouping. Using the Calmly Writer interface distracting options are removed, and the tool aims to focus your mind only on the paragraph that you are currently working on.
Squirt
Another interesting tool is Squirt and this focuses on reading rather than writing. It helps you to read an article by doing it one word at a time, which overall increases your speed of reading. The tool can also be used for writing output improvement.
Write and Typewrite
Given the importance of writing on the go in this day and age, other tools help you to document your work at any place and any time. Write is a tool that is used for a tablet or smartphone and it aims to help you write as if you were using your computer. Meanwhile Typewrite provides a user friendly version of Google Docs, and like Google Docs also allows collaborative editing in real time, Dropbox sync and compatibility with a large range of devices.
Help Me Write
If you simply can't get started, you can join Help Me Write and get the community to help you decide on ideas to write about. This tool helps you to not even have to come up with your own ideas, saving you time.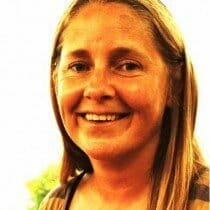 Paula Newton is a business writer, editor and management consultant with extensive experience writing and consulting for both start-ups and long established companies. She has ten years management and leadership experience gained at BSkyB in London and Viva Travel Guides in Quito, Ecuador, giving her a depth of insight into innovation in international business. With an MBA from the University of Hull and many years of experience running her own business consultancy, Paula's background allows her to connect with a diverse range of clients, including cutting edge technology and web-based start-ups but also multinationals in need of assistance. Paula has played a defining role in shaping organizational strategy for a wide range of different organizations, including for-profit, NGOs and charities. Paula has also served on the Board of Directors for the South American Explorers Club in Quito, Ecuador.