Accion is a global nonprofit dedicated to building a financially inclusive world with access to economic opportunity for all, by giving people the financial tools they need to improve their lives. A world pioneer in microfinance, over the last 50 years, Accion has helped build 63 microfinance institutions in 32 countries on four continents. Those institutions are currently reaching millions of clients. The company strongly believes  believe in a financially inclusive world—one in which every individual can seize the opportunity to access a full range of high-quality, affordable financial services. Through access, each person they serve can capitalize on his or her own capability and drive to achieve real economic gains—and build brighter futures for themselves and their families.
Paul Breloff is the managing director of the Accion Venture Lab
Supporters include the The Bill and Melinda Gates Foundation, Citi, Credit Suisse,  Deutsche Bank and the Ford Foundation.
Recently Elisabeth Rhyne of the Center for Financial Inclusion argued 'There's more to financial inclusion than having a bank account' She wrote in the Guardian: "Financial inclusion policy makers and providers must understand how financially included and excluded people manage their money, because improved money management is in itself one of the main objectives of financial inclusion and because wrong assumptions about money management can lead to failed products and client indifference."
Accion's strategy is to build the next generation of top-tier microfinance institutions (MFIs):
Using our 50 years of experience to help smaller MFIs achieve greater scale, sustainability and efficiency;
Helping MFIs expand their products and services to address their clients' full range of needs; and
Focusing on un- and under-served regions, such as India, China, Brazil and sub-Saharan Africa.
Accion launched Venture Lab in April, 2012, and this week  announced the first five investments by Venture Lab, its $10 million seed capital initiative, which invests in start-up companies that help expand global financial inclusion.
Venture Lab fuels innovation in financial inclusion by providing capital – typically in the range of US $100,000–$500,000, invested as either convertible debt or equity – and support to seed-stage enterprises. In fostering such experimentation, business models with the potential to benefit low-income people have the necessary support to experiment, validate new concepts, begin to expand operations and, eventually, to catalyze the next leaps in financial inclusion.
"Start-ups and new entrants are poised to drive innovation and reinvent the ways in which we reach the global underserved," said Paul Breloff, Venture Lab's managing director. "Each of our new investments offers the promise of transforming 'business as usual' and of expanding broader financial services for the base of the socioeconomic pyramid."
Venture Lab's investments focus primarily on the areas of mobile financial services, credit underwriting and delivery, internet and social media, embedded financial services, and new technology for bottom-of-the-pyramid finance.
Venture Lab's first five investments are as follows:
Coda Payments, headquartered in Singapore and currently operating in Indonesia, has built a transaction-processing platform that makes it easier for customers to buy goods and services using prepaid mobile accounts, giving those people who lack access to credit or debit cards a way to purchase digital goods, including e-content, job listings, information services and microinsurance policies.
Demyst.Data, headquartered in Hong Kong and operating globally, offers a product that helps financial institutions tap into the explosive growth of online, social and internal "big data" to make better customer decisions, particularly for the purpose of credit assessment or to otherwise improve delivery of financial services to underserved customers.
PayClip, headquartered in San Francisco and Mexico, is a payments company with a solution that enables a much broader range of merchants to accept credit, debit and other types of cards, using a smart phone plug-in and a sophisticated risk-management system to manage merchants and process transactions.
Salud Facil, headquartered and operating in Mexico, offers low-income customers access to affordable credit to cover their healthcare and medical costs, addressing the need for quality and affordable care in a market in which few customers have access to traditional health insurance.
Varthana, headquartered and operating in India, provides loans and support to affordable private schools in India, promoting access to and affordability of quality education for India's poor and emerging middle class.
Venture Lab complements Accion's Frontier Investments Group, which focuses on more established but similarly disruptive companies with demonstrated revenue traction. Both investment vehicles are part of Accion's ongoing efforts to explore innovative business models that will radically improve the efficiency and enhance the quality of financial-service delivery to the under-banked.
[xyz-ihs snippet="accion"]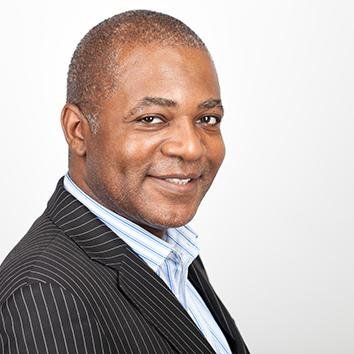 Hayden Richards is Contributor of IntelligentHQ. He specialises in finance, trading, investment, and technology, with expertise in both buy-side, sell-side. Contributing and advising various global corporations, Hayden is a thought leader, researching on global regulatory subjects, digital, social media strategies and new trends for Businesses, Capital Markets and Financial Services.
Aside from the articles, interviews and content he writes for IntelligentHQ, Hayden is also a content curator for capital markets, analytic platforms and business industry emerging trends. An avid new media explorer Hayden is driven by a passion for business development, innovation, social business, Tech Trading, payments and eCommerce. A native Trinidadian, Hayden is also a veteran, having served with the Royal Air Force Reserves for the past 10 years.
Follow Hayden on Twitter @HaydenARichards, linkedin.com/haydenhrichards and http://www.scoop.it/u/hayden-richards