Marketing Magazine, in collaboration with social media agency Jam, put more than 2300 social media marketers and agencies to the test asking, how much do you know about social media? Do you know how to handle a Twitter account hack or how to deal with negative Facebook comments?
Before you see some of the best answers, click here to see how you score.
As the results show, not everyone did so well in the general knowledge area of the test. Agencies did slightly better than clients, yet the majority of those who took the exam didn't know how to handle a "Tweet they regret."
How much do you know about social media? Infographic source: Marketing Magazine and Jam
If anything, the exam results show that social media teams must embrace humor. Some of the best responses to questions over how to handle Twitter hacking, brand parody pages, and negative comments on Facebook weren't afraid to be bold and be witty. Take for example, several of the best responses to the question, "You run social media for Burger King. You've just reclaimed your account from the hackers. What is your first Tweet?":
*We're back. 100% the Real Deal

*The King is back in the building #alittlemoreconversation

*Risen above the ashes and back to being the 'King' of Burger King's twitter account. What has everyone taken control of today? #takingcontrol
Keeping humor in mind and keeping to the point is particularly important on microblogging sites like Twitter, whose hacking or employee misuse can lead to a viral PR meltdown if not handled well. You wouldn't want to be the person that would give these real world answers to Marketing and Jam's hypothetical scenario, "Imagine it's a totally average day for your brand – There are no products launching or new ads rolling out and definitely no crises to manage. What is your first Tweet of the day?":
*Bored, here's a picture of my breakfast.

*free beer!

*I'd probably post a picture of breakfast – or something to make head office look more personable.
Marketing recommends in Exam time: find out the answers, to "stick to the strategy, mind the tone of voice, have fun and happy tweeting." However, they also emphasize the importance of not underestimating the seriousness of social media crises and the concerns raised from user feedback, "A "well that was #awkward" will not suffice."
Potential social media disasters aren't limited to hackers from outside the company, they are also vulnerable to accidental Tweets from employees, the hijacking of PR hashtags and not understanding how to shape messages for particular platforms.This is why Marketing says having clear crisis plans in place is an integral part of any solid social media strategy.
In Yolanda Redrup's recent article, Social Media Disasters: five lessons from the biggest stuff-ups of the past two years, social media experts Hugh Stephens of Dialogue Consulting and SR7's James Griffin, say any crisis plans have to taking into account foresight and consider external factors, including public perception of your brand or company before responding. "You can also take it as an opportunity to correct misperceptions, but it needs to be done with care. You don't want to turn it into a PR exercise, you can just as easily throw petrol on the fire rather than extinguish it," says Stephens.
It's a lesson that many of the world's largest companies, including McDonalds, Coles and Qantas, have learned the hard way. Stephens and Griffin say that Qantas's Twitter debacle in November 2011 was a prime example of the company's lack of crisis planning and foresight. When the company launched a first class gift pack promotion under the hashtag #qantasluxury in the midst of flight cancellations and industrial action by unions, unhappy customers took to Twitter to air their frustrations.
As many of us already know that that is one of the best uses of Twitter, the fallout, says Stephens, could have been foreseen,"This situation could have been planned for a fair while in advance. When you can anticipate a reaction on social media, companies can give additional resources to its social media and bring on extra people to make sure comments, where possible, are pre-moderated for a short period of time. Plan the resources and be more proactive in moderating comments – perhaps even have a 24/7 moderating team for a few days directly following a big announcement if you anticipate a response."
It is important in planning social media responses to understand that messages can be interpreted differently depending upon the medium and easily changed and shared. Stephens and Griffin advise crafting posts for the audiences of individual channels, taking into account the "culture of the platform." Understanding what information is useful to audiences using different mediums and platforms can give a great deal of insight into predicting how they will respond.
Foreseeing potential crises and planning can make all the difference to users who can be very understanding if you can respond to criticisms in a timely manner and with a bit of wit. An excellent example of turning crisis into opportunity, says Stephens and Griffith, was The Red Cross's quick and savvy response to an accidental Tweet sent by American Red Cross employee Gloria Huang (@riaglo) in February 2011. Huang accidentally Tweeted from the company account that she was going out and "#gettingslizzerd". Realizing the mistake, Huang went into action, Tweeting, ""Rogue tweet frm @RedCross due to my inability to use hootsuite… I wasn't actually #gettingslizzard but just excited! #howembarassing," while The Red Cross swifty acknowledged the error with a humorous follow up Tweet, "We've deleted the rogue tweet but rest assured the Red Cross is sober and we've confiscated the keys."
The Red Cross's handling of what could have potentially been a viral haranguing, turned into opportunity. The beer company Dogfish Head, the company caught up in the #gettingslizzard trend, saw the original Tweet and shared it with its followers, asking them to donate to the charity. In this case, Twitter users were very understanding and praised the Red Cross for its witty response.
As the Marketing and Jam exam suggests, media marketers and agencies may need to put more energy into planning for crisis, avoiding it through foresight and having a little bit of self humiliation and sense of humor. As real world examples show, a tactful handling of a social media debacle can go a long way with users on many different platforms. Don't be afraid to combine good planning while playing with familiar themes, catch phrases, tag lines and pop culture references, such as the examples from Marketing's Burger King scenario.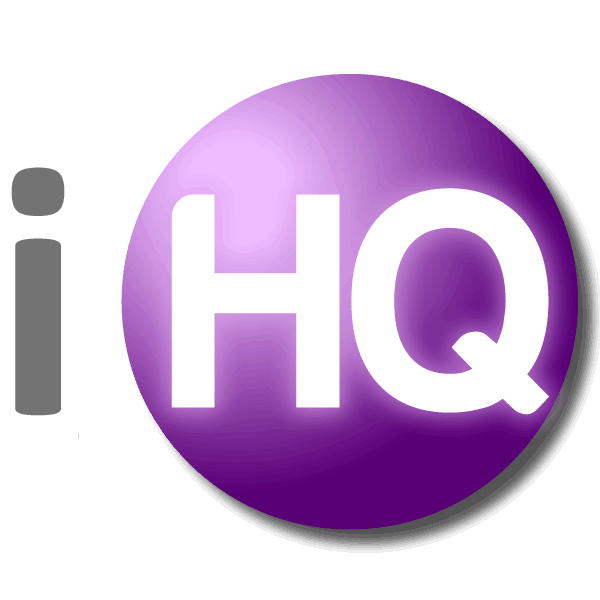 IntelligentHQ Your New Business Network.
IntelligentHQ is a Business network and an expert source for finance, capital markets and intelligence for thousands of global business professionals, startups, and companies.
We exist at the point of intersection between technology, social media, finance and innovation.
IntelligentHQ leverages innovation and scale of social digital technology, analytics, news and distribution to create an unparalleled, full digital medium and social business network spectrum.
IntelligentHQ is working hard, to become a trusted, and indispensable source of business news and analytics, within financial services and its associated supply chains and ecosystems.