Are you looking for an exciting, rewarding career in educational leadership? With the growing demand for qualified educators across the country, many rewarding roles await those pursuing a degree in educational leadership. From state-level policymakers to classroom instructors and everything in between, there is something out there to suit every interest, experience level, and specialty.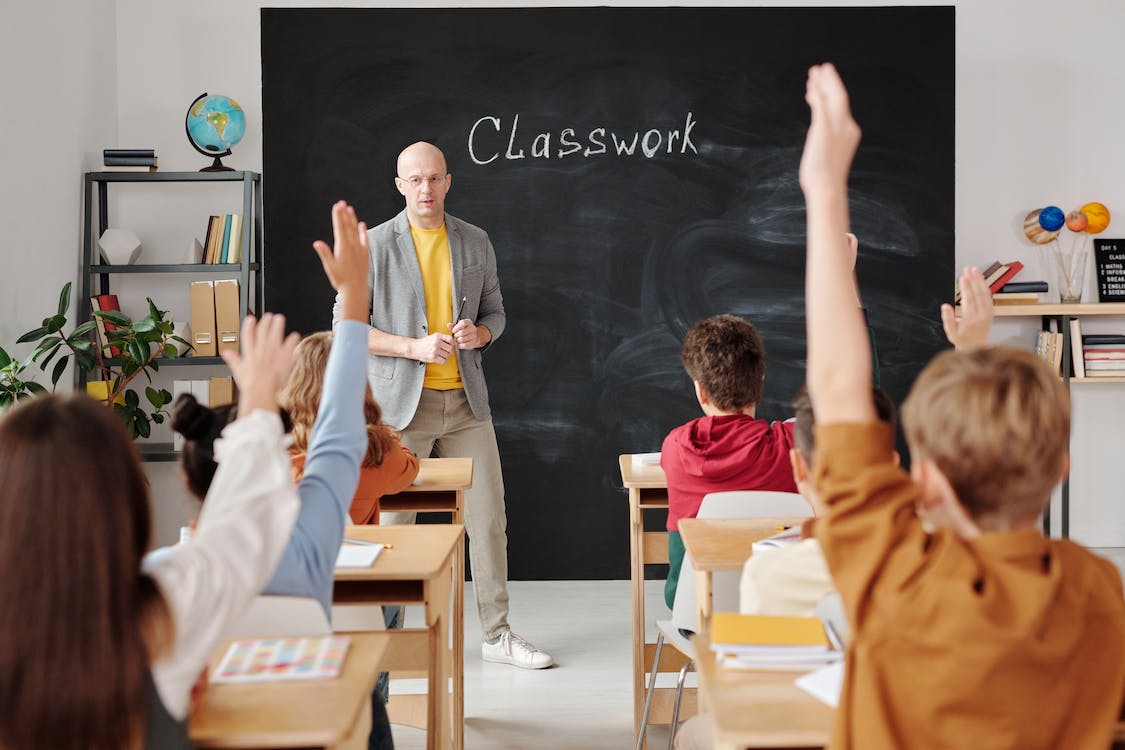 In this article, we'll explore various types of positions related to Education Leadership as well as their typical responsibilities, so you can make the best possible choice for a fulfilling career path. Read on to discover how your expertise can be put into action – knowledge is power!
School Principal:
School principals are responsible for leading their schools, implementing educational policies and procedures, and working with teachers, staff, parents, and students to ensure a safe and productive school environment. School principals often monitor student performance, create budgets and review/evaluate staff members. They also typically collaborate with the school board and other faculty members in order to develop a successful vision for the school.
However, a principal's job is not just limited to administrative duties. Principals serve as the face and voice of their schools, so they must also interact with parents and community members to gain their trust and support.
School principals start their careers as teachers, and to advance their careers, they need to do masters in ed leadership. Many universities offer an online facility to do a master's.
College Professor:
College professors teach at the college level, specializing in either research or teaching. Professors are responsible for creating curricula, lectures, and examinations according to their college or university standards. They also often advise students, evaluate their performance, and provide guidance for their research topics. In addition to teaching, college professors often conduct research, publish in their respective fields, and serve on committees within their institutions.
However, becoming a college professor requires more than just a teaching degree – most professors also have a Ph.D. in their chosen field of study. Professors need to have in-depth knowledge of their subject area and excellent organizational, communication, and critical thinking skills.
District Administrator:
If you want to take on more responsibility, district administrators are the people who oversee all of the schools in a school district. They typically manage budgets, develop department goals, and review school policies. They also often collaborate with local government and community leaders to ensure that the district has sufficient resources to provide quality education to its students.
Additionally, district administrators are responsible for hiring new personnel and developing the district's curriculum. To grow in this role, it is important to have strong interpersonal and communication skills to manage a large team of educators effectively.
Academic Consultant:
If you prefer to work with individual students rather than with a school or district, you may consider becoming an Academic Consultant. These professionals work with students to help them understand their strengths and weaknesses, develop plans for achieving educational goals, and stay on track academically. Academic Consultants also provide guidance on choosing the right college, completing applications, and writing essays.
To be an effective Academic Consultant, you need to have a deep understanding of the educational system and excellent problem-solving and communication skills. You will also need to stay up-to-date on college admission requirements and entrance exams.
Curriculum Designer:
Curriculum Designers create the curriculum used in schools. They develop instructional materials and resources, determine the best ways to deliver instruction, and assess student learning. They must also be able to assess the needs of different student populations and develop effective and engaging curricula. To become a curriculum designer, you need strong research and communication skills and an understanding of the educational system. Additionally, it is important to have a deep knowledge of various teaching methods and how to incorporate them into a curriculum.
Dean of Students or Faculty:
A dean of students or faculty is in charge of helping students and faculty members alike. Their main responsibility is to ensure that their student's academic, social, and emotional needs are met. It can involve anything from creating policies and procedures to handling disciplinary matters and other student issues.
Deans also work to foster a positive learning environment by establishing student clubs, providing support resources, and creating opportunities for students to get involved. In addition to their administrative duties, deans often serve as mentors and advocates for their students. They must have excellent communication skills to handle any issues effectively.
Corporate Trainer:
Another option for Educational Leadership majors is to become a corporate trainer. Corporate trainers help companies develop effective employee training programs and facilitate training sessions. To effectively do this, they must understand their audience's particular needs and design effective programs tailored to those needs.
Corporate trainers must also be able to assess their training programs and evaluate the success of their trainees. Additionally, they need to effectively communicate their message clearly and concisely. To be successful, corporate trainers need to have strong analytical and presentation skills as well as a deep understanding of the educational system.
College President:
The college president is the leader and face of a college or university. College presidents are responsible for setting vision, managing personnel, and overseeing all aspects of the college. They also typically represent the school at various events and serve as a liaison between the school and its stakeholders.
Leadership skills are essential for this role. College presidents must effectively manage budgets, coordinate with faculty and staff, and ensure the college meets its academic and financial goals.
Director of Technology Education:
Finally, those with an Educational Leadership major may also consider a career in technology education. Technology is playing an increasingly essential role in the classroom, and directors of technology education are responsible for helping educators incorporate it into their teaching. As a director, you would be in charge of developing and implementing tech-based learning initiatives and training teachers in the use of technology. You would also be responsible for staying up-to-date on cutting-edge technologies and ensuring that the school's technology is up to par. To be successful, you need to have knowledge of different educational technologies and understand how to use them effectively in the classroom.
Conclusion:
Educational leadership is a broad field with many career options. If you're passionate about education and want to make a difference in the lives of others, consider pursuing a degree in educational leadership. With hard work and dedication, you can find a rewarding career that suits your skills and interests. Many schools offer educational leadership programs, so take some time to research your options and choose the one that's right for you. Once you have your degree, you'll be on your way to positively impacting the world through education.

Founder Dinis Guarda
IntelligentHQ Your New Business Network.
IntelligentHQ is a Business network and an expert source for finance, capital markets and intelligence for thousands of global business professionals, startups, and companies.
We exist at the point of intersection between technology, social media, finance and innovation.
IntelligentHQ leverages innovation and scale of social digital technology, analytics, news and distribution to create an unparalleled, full digital medium and social business network spectrum.
IntelligentHQ is working hard, to become a trusted, and indispensable source of business news and analytics, within financial services and its associated supply chains and ecosystems.