As technology and the disruptive innovation shift the way the business world operates there are a lot of new needs for a proper business development strategy. Exactly where one should position the concept of Business development? How can a person learn more about this industry?
Business Development is making a business effective, in other words, it is the creation of long-term value for a given organisation. This from various perspectives – from internal organisation to the external focus – customers, markets, and relationships.
Moreover, at its essence, business development is all about understanding and figuring out how the interactions of those forces combine together to create opportunities for growth.
Careers in business development can be highly rewarding, and having an awareness of the skills needed to succeed in business development is helpful in securing a coveted position in this field. Half of the problem with achieving this is, as Scott Pollack (2012) writes for Forbes, that sometimes people don't really understand what business developers do. This is a view shared by other analysts. As Jennifer Van Grove (2010) asks on Mashable:
"Do you even know what the job entails?"
This is a good question. Pollack explains that regardless of the role – and roles can be quite varied – there are some basic similarities between each. These include understanding customers, understanding markets and relationship building. But how does all of this relate to getting hired in business development and what are recruiters looking for? Here are the top skills that got others hired in business development:
1. Relationship building
– the top rated skill that you'll need to get hired in business development is the ability to build and maintain relationships with others. You'll need to be able to identify lucrative relationships and reel those potential partners in through networking or other approaches so that you can build on the client base.
2. An eye for the innovative
– finding innovative and creative new approaches to business problems is helpful in being able to lure in customers. Showing them how they are being creative and how they will be able to use your solution to help their customers will help you to be able to grow the business.
3. Ability to analyse the competitive environment
– understanding the industry, the market and what your customers are looking for is essential to being able to pitch to them, armed with the facts and figures that will really sell your business offerings.
7 Top Skills That Got People Hired In Business Development
4. Negotiation
– business developers are able to negotiate and persuade decision makers among their customers. Sometimes customers won't want to pay the price you offer or won't want your terms. Working with them to come to an agreeable position, without conceding on key points is very important in this role.
5. Personable
– arguably completely critical to the skill of relationship building is that of being personable. If you are difficult to approach then clients will simply go elsewhere to someone who is easy to work with. Being polite is a part of this, but also being friendly and able to make easy chit chat with strangers certainly helps too.
6. Selling
– with business development, the ability to sell must be innate to would-be business developers. All the great ideas in the world won't be enough if you can't sell them to other people. Understanding what specific clients want and pitching it to them appropriately is integral to this.
7. Thinking on your feet
– the skill of thinking on your feet and adapting quickly is much coveted in business development. Employers want to see that you can handle curved balls that come your way with confidence and ease, and that you don't get thrown off course easily.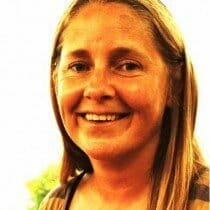 Paula Newton is a business writer, editor and management consultant with extensive experience writing and consulting for both start-ups and long established companies. She has ten years management and leadership experience gained at BSkyB in London and Viva Travel Guides in Quito, Ecuador, giving her a depth of insight into innovation in international business. With an MBA from the University of Hull and many years of experience running her own business consultancy, Paula's background allows her to connect with a diverse range of clients, including cutting edge technology and web-based start-ups but also multinationals in need of assistance. Paula has played a defining role in shaping organizational strategy for a wide range of different organizations, including for-profit, NGOs and charities. Paula has also served on the Board of Directors for the South American Explorers Club in Quito, Ecuador.