Content marketing is still on the up, and developing a strategy to win customers over and cast aside the competition is the name of the game. According to Jayson DeMers (2013) of Forbes, 60% of companies already work with content marketing as an integral part of their marketing approach. How well these companies do it is sometimes questionable, and keeping on top of the trends is paramount to getting noticed.
Good content marketing is pivotal for success in other types of marketing. For example, the link between content marketing and social media marketing is clear. Without great content and compelling headlines that draw customers in and make them want to read more, these associated types of marketing are likely to fail too. With so much dependent on a solid content marketing strategy it is important to understand the trends to be able to create eye catching content that is accessible to the target audience of your business.
Here are some of the most important trends to consider following:
1. On mobile – critical to any content strategy is a focus on mobile. A strategy that does not take into account how content is viewed on mobile and tablet platforms is a very short sighted one. As Jayson DeMers (2013) states, "Mobile will overtake desktop usage within the next two years". A mobile content strategy has moved from being a "nice to have" to a "must have" very quickly. This includes consideration of formatting, but also how people use mobile, such as the fact that shorter stories will be better for reading on the move and on a mobile device.
2. Story-focused – according to a recent Guardian article (2013), Joe Gardiner, the head of content strategy at Wardour advocates story telling as a key component of any successful content strategy. As Gardiner puts it, "Brands need to be a story, and it has to be a story that people care about… how that story is told will be dictated by what you want your audience to feel".
3. Localisation – Forbes specifies that the use of relevant local content will be critical for locally-based businesses that have a bricks and mortar location, to bring customers in through the door. This involves combining content with deals, offers, coupons and discounts that are relevant to them due to where they live. Businesses that embrace a content strategy that takes into account local needs will see their competitive advantage boom and other local businesses will ignore this trend at their peril.
4. Accessing emotions – according to Julia McCoy (2014) of Social Media Today, content that seeks to obtain an emotional response will be most likely to get clicked on. This means focusing on headlines that engage customers and draw them into the content. Of course, care must be taken here – stories that make customers angry with the business won't have the desired response.
5. Quality first – The Guardian (2013) reports that Robin Barnes, digital director at Cedar advocates quality as a critical content strategy of current times. There is a lot of very poor content floating around out there online. Those companies that focus on what their customers really want and providing it in an accessible and trustworthy manner will gain the customer's attention and also that all-important wallet action, which is what it is all about in the end.
6. Search engine optimised – this old chestnut is as critical to a content strategy today as it was a decade ago. Making sure that your search terms are relevant and competitive is essential to making sure that your content is even visible to your customers in Google and on other search engines. Do your research and look for what other people are looking for in your niche, and perform the searches yourself to see what you find. You might be surprised!
7. Leveraging hummingbird – Google has a new algorithm out there and understanding how this works and how businesses can shape their content to get noticed by hummingbird will be critical. This means standard search engine optimisation also has to be coupled with content that is actually readable to achieve success in the search engines.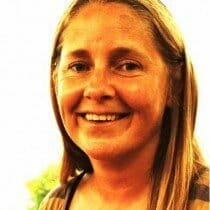 Paula Newton is a business writer, editor and management consultant with extensive experience writing and consulting for both start-ups and long established companies. She has ten years management and leadership experience gained at BSkyB in London and Viva Travel Guides in Quito, Ecuador, giving her a depth of insight into innovation in international business. With an MBA from the University of Hull and many years of experience running her own business consultancy, Paula's background allows her to connect with a diverse range of clients, including cutting edge technology and web-based start-ups but also multinationals in need of assistance. Paula has played a defining role in shaping organizational strategy for a wide range of different organizations, including for-profit, NGOs and charities. Paula has also served on the Board of Directors for the South American Explorers Club in Quito, Ecuador.