The world of digital marketing and special e-commerce has been shifting continuously in a relation between innovation and disruption. Innovation as it is a fast forward ever-changing world, disruptive because it keeps on shifting, innovating from different positions, out of the box.
In a time when e-commerce numbers are skyrocketing to a Global e-commerce retail sales landscape that topped $1 trillion in 2012 (source eMarketeer). To position e-commerce in the present it implies a full scope digital strategy and how businesses can find synergy between different platforms that would be an interesting angle to an end deliver of goals.
In an excellent article by Econsultancy CEO Ashley Friedlein 17 digital marketing and ecommerce trends for 2013 he made some critical points about the status of Ecommerce industry as a whole. Such as the fact that digital maturity differs by country globally. He used PWC's "Global entertainment and media outlook: 2012-2016" report as an interesting place to see how media is shifting and somehow of course changing the nature of E-commerce. The report related with general research about entertainment and media outlook insights in general can be associated as well to E-commerce, as the following briefing:
"The entertainment and media industry is nearing 'the end of the digital beginning', as companies reshape and retool for life in the new normal. Find out more about what the changing shape of the media landscape towards 2016 means for media companies, and about how business and organizational models are being developed in response to the dynamic impact of evolving consumer behaviour."
Electronic commerce draws its ways on fast evolving real time personalised digital technologies. It evolves in the emergence of the full holistic mobile commerce, the new forms of electronic funds transfer, the focus on the fast evolving supply chain management.
Ecommerce Insights IntelligentHQ
E-commerce stands as the ground breaking glue of Internet marketing, it is on the basis of online evolving transaction processing, electronic data interchange (EDI). It is a landscape that implies the need to manage an increasing growth of numbers, the so called big data of behaviour, inventory management systems, the right angle of business intelligence, and automated data collection systems.
The rules of the fast evolving landscape of e-commerce implies revisiting continuously new goals and thinking about new efficient ways of directing businesses, marketing and strategies. This article articulates an elaboration of a 7 key insights for a strong Ecommerce – Innovation, personalisation and real time.
1. Define clear roles, guidelines and goals.
Ecommerce can only succeed for each discipline in the overall marketing, business and communication strategy as a whole. Social Media, SEO and PPC are critical but need different and aligned approaches, resources and efforts.
2. Understand that Mobile and Social Media are critical for a successful Ecommerce execution.
Mobile and Social Media have an holistic approach inside the e-commerce landscape that comprehends that mobile pulls up alongside—and even threatens to pass—the traditional digital conventional web experience. It's no longer enough to just ensure that a given website functions properly on mobile devices, or that it has an app presence. As consumers become more mobile and sophisticated, as they adapt to living attached by their mobile phones and tablets, they'll expect optimised and UX platform-specific offerings that offer a better shopping experience, geo-specific rich media and video content, special offers, coupons, and other elements that complement and enhance the Ecommerce life cycle.
3. Create strong synergies between strategies, campaigns and budgets. 
Ecommerce implies a balance between efforts. Web, mobile platforms, PPC, SEO, Social Media (and other ecommerce or media buying strategies) are generally put in rivalry inside marketing departments in companies. Most of the times it feels they are fighting each other for budgets, resources, along with all the other marketing channels. Worst sometimes they do not communicate correctly. This should not be the case. It is necessary a rational contention and the need of a huge effort of synergies and sharing of budgets, data, strategy and setting objectives. PPC is easy to target, track and gets the results faster so most of the time gets most of the budget. This decision needs to be analysed in a business short, medium and long term strategy. SEO is less expensive, most of it is free, though it needs resources, technical development and continuous work. It is critical to work business strategy, lead generation / all e-commerce efforts together between these two disciplines and making sure the rationality includes ROI (return on investment) and ROA (return on Attention). Also the synergies and joint efforts needs to include lead generation, referral traffic, branding, PR, social media synergies. Google and Bing and including in their algorithms Twitter, Google+ and Facebook as critical factors for ranking.
4. It is all about data. But correct useful data.
Share e-commerce data: PPC, Display, SEO and Social Media research and analytics as much as possible. Both the tree areas use the same tools and techniques, so it is rather fundamental to share knowledge data and set goals together. A lot of wins can be achieved and ultimately it is a win win for everybody. So the analytics, research and strategy needs to be drawn together and in total good communication efforts.
5. Focus on personalisation and in Real Time. 
The message and the product needs to be aligned in the right angle of personalisation and in real time. Amazon is now personalised towards the personal history, so does eBay and Google. It is thus critical to understand how to leverage the right balance between personalisation and real time.
6. Design campaigns together, this is key. 
It doesn't necessarily mean have your content ultra SEO written for your Ecommerce – PPC campaign, but be there close and as much as possible. Work on an Ecommerce experience driven by information, data and through all the steps about implementation. Making sure that the landing pages are going to be structured on the correct data and site architecture. Make sure that they communicate and agree in what are they going to look like and aim at? Make sure they are not blocked by robots.txt. It is necessary a critical assessment that works in general ideas that are the target. The same thing with SEO, is it communicating with the copy of the ecommerce or PPC campaigns? What message/s is conveying through the URL structure? How is it going to affect the general PPC quality score?
7. Loyalty Will Be Rewarded if you think customer! 
Do this with proper data and analytics. Most of the marketing, media buying, e-commerce campaigns need to bear in mind more and more the customer. All work needs to have joint efforts towards creating a trust and loyalty engagement in mind. The social media world where we live obliges us to have this in mind no one can have a successful business strategy without understanding how the customer /s react(s) towards their products, campaigns and brand identity.
In a disruptive innovation web landscape where innovation helps creating a new market and value network, and eventually goes on to disrupt an existing market and value a sound strategy and execution implies capacity to adapt and change. And ultimately find ways to create value for your Ecommerce customers, build the best.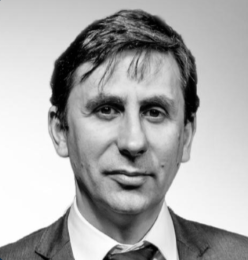 Dinis Guarda is the founder of intelligenthq.com and an author, serial entrepreneur and CEO of ztudium that manages openbusinesscouncil.org, fashionabc.org, blocksdna.com, lifesdna.com.
He creates and helps build ventures focused on global growth, 360 digital strategies, sustainable innovation, Blockchain, Fintech, AI and new emerging business models such as ICOs / tokenomics.
Dinis is the founder/CEO of ztudium that manages blocksdna / lifesdna. These products and platforms offer multiple AI P2P, fintech, blockchain, search engine and PaaS solutions in consumer wellness healthcare and life style with a global team of experts and universities.
He is the founder of coinsdna a new swiss regulated, Swiss based, institutional grade token and cryptocurrencies blockchain exchange. He is founder of DragonBloc a blockchain, AI, Fintech fund and co-founder of Freedomee project.
Dinis has created various companies namely Ztudium, a tech, digital and AI blockchain startup that builds cutting edge software, big data insights, publishes intelligenthq.com, hedgethink.com, fashionabc.org, openbusinesscouncil.org and tradersdna.com, citiesabc.com among others.
Dinis is the author of various books. His upcoming books "4IR AI Blockchain Fintech IoT Reinventing a Nation", "How Businesses and Governments can Prosper with Fintech, Blockchain and AI?", also the bigger case study and book (400 pages) "Blockchain, AI and Crypto Economics – The Next Tsunami?" last the "Tokenomics and ICOs – How to be good at the new digital world of finance / Crypto" will be launched in 2018.
Some of the companies Dinis created or has been involved have reached over 1 USD billions in valuation. Dinis has advised and was responsible for some top financial organisations, 100 cryptocurrencies worldwide and Fortune 500 companies.
Dinis is involved as a strategist, board member and advisor with the payments, lifestyle, blockchain reward community app Glance technologies, for whom he built the blockchain messaging / payment / loyalty software Blockimpact, the seminal Hyperloop Transportations project, Kora, and blockchain cybersecurity Privus.
He is listed in various global fintech, blockchain, AI, social media industry top lists as an influencer in position top 10/20 within 100 rankings: such as Top People In Blockchain | Cointelegraph https://top.cointelegraph.com/ and https://cryptoweekly.co/100/ .
He has been a lecturer at Copenhagen Business School, Groupe INSEEC/Monaco University and other leading world universities.
He is a shareholder of the fintech social money transfer app Moneymailme and math edutech gamification children's app Gozoa.
Between 2014 and 2015 he was involved in creating a fabbanking.com a digital bank between Asia and Africa as Chief Commercial Officer and Marketing Officer responsible for all legal, tech and business development. Between 2009 and 2010 he was the founder of one of the world first fintech, social trading platforms tradingfloor.com for Saxo Bank. In 2011 he created the B2B platforms socialmediacouncil.org and openbusinesscouncil.org with Jamie Burke.