IntelligentHQ Business Education
Executive business education is as popular as ever in 2014, but always adapting and changing to survive and business schools are clamouring to keep up with the latest trends.
As Business challengers are bigger than ever, and people move in career, the future of the workplace these days, is going in the direction of "multiple-careering". So professionals will have to get used to leverage their business education skills bette. So as people get used to the idea that their careers and skill-set will all sooner rather than later mutate from one (usually allied) career to another they will have to focus on the right business education skills.
As Adam Gordon put it very concise in Forbes article: Executive Education Looks At Its Future And Shudders:
Executive education is an industry currently facing a whole lot of transition, not just the "the usual" reorientation to emerging markets growth, and also an ongoing ever-closer tango with consulting industry. Fundamental industry transformation, or at least wide-eyed over-the-shoulder peering at the oncoming storm, is driven by online technology, particularly by MOOCs (massively open online courses) which are soaking up learners by the hundreds of thousands on a free or freemium basis.
Business education has been changing massively from an academic close environment to an open and now digital and open new ecosystem. As MOOCs and online courses proliferate there are new trends around this fast growing and changing business in a time when all professionals have to endure some kind of executive business education.
Executives need to deal with continuous business educations efforts, and as social media gets its feet deep into business and in the calendars, more than ever they need to leverage their skill-sets as the bellow info-graphic highlights.
A Day In The Life Of An Executive Infographic Infographic source loveinfographics.com
Bearing that in mind we decided to come with a short list of the top 7 executive business education trends that matter most right now:
1. Entrepreneurship Education
The age old debate about whether entrepreneurship is innate or whether it can be taught continues, but regardless, business schools worldwide are increasing the number of entrepreneurship programs available for enterprising students across the globe. In fact, in a recent article for the Huffington Post, Sramana Mitra (2014) argues that this will have to be at every level of education, not just at Masters, to develop the level of entrepreneurship needed in society.
2. Collaboration and sharing
Following the phenomenal growth in social media, collaboration and sharing in learning are set to rise in importance in gaining a business education over the next few years. Social media allows students to share learning and take advantage of the cloud. Collaboration will also contribute to knowledge management and education staff will collaborate with students through social media.
3. Personalization
One interesting trend with business education is its personalization. A proliferation of online materials mean that would-be business school students that cannot afford the exorbitant fees of top schools can find the learning opportunities that they need online. While this may not necessarily lead to an MBA, it can still provide the professional development needed to progress at work.
4. Education anytime and anywhere
Smartphones and tablets now have a sizeable penetration into Western markets. Business Insider (2012) reported that by 2016 there would have been 450 million tablets sold. In addition, Skillsoft noted that in the USA 83% have a cellphone. This has led to people wanting to get educated on the move. From listening to audiobooks on the commute to work, to reviewing online courses on the tablet while travelling, business education is going mobile.
5. Raised importance of ethics
The shocking corporate failures in the area of ethics over the past few years, such as at Enron and the business behaviours that led to the 2008 economic downturn have led many business schools to start questioning just who they are churning out into the workforce. This has led to an increased emphasis on ethics in business, along with corporate responsibility and sustainability, according to Mashable's Sandra Ordonez (2012).
6. Actions speak louder than words
According to a study carried out by Hanover Research (2013) applied and action-based learning is becoming ever more important with this change having been noted in 60% of programs in the study. Companies want executives that can apply their learning and business schools are shaping up to the challenge ahead.
7. India raises its profile
In a recent Forbes report (2011), James Marshall Crotty explained that India has been rising up on the world stage in terms of business Education offered. Crotty outlines how Harvard Business School has created a new program based in India, focusing on business essentials such as accountability, innovation, strategic management and entrepreneurship. It is thought that many American business schools will follow this lead in important emerging nations.
To finish some data about how credited schools are changing their approach towards executive education.
Percentage of credited schools that support non degree executive education 2005-13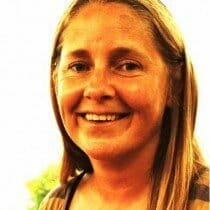 Paula Newton is a business writer, editor and management consultant with extensive experience writing and consulting for both start-ups and long established companies. She has ten years management and leadership experience gained at BSkyB in London and Viva Travel Guides in Quito, Ecuador, giving her a depth of insight into innovation in international business. With an MBA from the University of Hull and many years of experience running her own business consultancy, Paula's background allows her to connect with a diverse range of clients, including cutting edge technology and web-based start-ups but also multinationals in need of assistance. Paula has played a defining role in shaping organizational strategy for a wide range of different organizations, including for-profit, NGOs and charities. Paula has also served on the Board of Directors for the South American Explorers Club in Quito, Ecuador.