Six Quotes By Brian Solis: The Social Media Transformation Guru. Intelligenthq
Six Quotes By Brian Solis: The Social Media Transformation Guru 
Everyone from the world of social media and social business is aware of Brian Solis. A self entitled  digital analyst, anthropologist, and futurist, Solis has studied and influenced the effects of emerging technology on business, marketing, and culture. His research and his books aim to understand the relationship between the most recent technological trends and its impact on businesses and society. As a result of his work, Solis became a though leader and renowned expert in social media, advising brands, celebrities, and startups  how to adapt and take advantage of the new digital transformation occurring in society. Brian Solis was one of the first to understand how the customer is changing, becoming more connected, wiser and in search of a meaningful experience. Brian Solis is now a principal analyst at Altimeter Group. He is as well a renowned author and blogger. Some of his books are:
What's the Future of Business, that explores in a fun, visual and insight way how connected consumerism breaks down into Four Moments of Truth, the role of technology in decision-making, and how businesses need to create experiences that mean something in each stage and also spark engagement between consumers based on those experience.
The End of Business As Usual examines each layer of the complex consumer revolution that is changing the future of business, media, and culture. As consumers further connect with one another, a vast and efficient information network takes shape and begins to steer experiences, decisions, and markets. It is nothing short of disruptive.
Engage evidences how social media has democratized influence, forever changing the way businesses communicate with customers and the way customers affect the decisions of their peers. With platforms like Twitter, YouTube, and Facebook, anyone can now find and connect with others who share similar interests, challenges, and beliefs-creating communities that shape and steer the perception of brands.
Here you will find six thoughtful quotes by Brian Solis:
1."Social media is the democratization of information, transforming people from content readers into publishers. It is the shift from a broadcast mechanism, one-to-many, to a many-to-many model, rooted in conversations between authors, people, and peers."
2."Each business is a victim of Digital Darwinism, the evolution of consumer behavior when society and technology evolve faster than the ability to exploit it. Digital Darwinism does not discriminate. Every business is threatened."
3. "To succeed in the business of the future, we have to become the very people we're trying to reach."
4. "The bottom line is that people are seeking answers and direction, not messages or sales pitches."
5. "Listening offers data. Hearing offers empathy and intelligence. Activity, action, and engagement steer perspective and encourage a sense of community and advocacy."
6. "The businesses that aspire to a higher purpose will outperform businesses that focus on the bottom line. People aspire to be part of something bigger than themselves. Give them something to align with to create a sense of belonging. Give them something to talk about. Give them a reason to share experiences."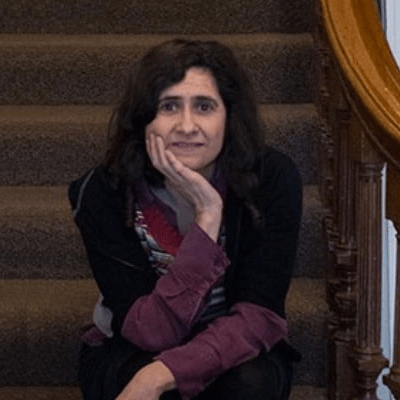 Maria Fonseca is the Editor and Infographic Artist for IntelligentHQ. She is also a thought leader writing about social innovation, sharing economy, social business, and the commons. Aside her work for IntelligentHQ, Maria Fonseca is a visual artist and filmmaker that has exhibited widely in international events such as Manifesta 5, Sao Paulo Biennial, Photo Espana, Moderna Museet in Stockholm, Joshibi University and many others. She concluded her PhD on essayistic filmmaking , taken at University of Westminster in London and is preparing her post doc that will explore the links between creativity and the sharing economy.