7 Internet Of Everything Projects That Will Change Our Lives
The Internet of Things is about to become an important part of all of our lives. What are some of the most interesting projects out there that promise to revolutionize our lives forever ?
1. Jawbone
Jawbone has focused on tracking activities with its Internet of Things wristband. Its wearable technology tracks what a person does and offers them feedback and can be connected with a computer by wireless, for ease of use. It is also able to connect with apps on the smartphone to get a coffee brewing. With the help of Jawbone you can get fit, loose weight, and have fun in a more efficient way, with the help of the data gathered about how you are doing.
2. Belkin
Even though hardly everyone knows about Belkin, maybe less people are informed how Belkin is also helping customers to take control over items that are plugged in. Its WeMo device provides the user the ability to switch devices on or off if they are plugged into it. Wemo is a way to control remotely your home electronics and appliances, through your mobile. Imagine never having to worry about whether you had left the iron on? This product helps with that.
3. Athos
Athos is a company dedicated to wearable technology for fitness. The technology consists of a small core, which is the brain of the system, that contains the electronics and intelligence to collect and interpret your bio-signals that receive and monitor information from your body through a system of sensors build directly into the fabric of a training suit. The information gathered is then sent to your mobile phone. Through this technology one can better understand the performance of one's body and adjust it.
4. SmartThings
SmartThings lets you control and monitor your home through a single app. SmartThings was considered one of the best companies for Smart Homes in 2014, by the TIME Magazine. It works through a hub, to which you can add as many devices as you would like, to control your house. The company offers a range of kits, some more connected with security, others with solution. Those kits can range from moisture detectors and motion sensors that are combined with an app that is installed on the smartphone.
5. Withings
Whithings has focused more on wellness products. One such product is called Pulse and it focuses on tracking a person's heart. There is also "Aura" which is an alarm clock which works to help people sleep better. It is able to "hack your circadian rhythm" and it gives out warm light at night, similar to a sunset and a cooler type of blue light in the morning that is better for waking up to.
6. R/GA
R/GA is a digital innovation agency that was found in 1977 by two brothers. Due to one of its founders interest in Numerology, the company has reformulated its business model every nine years. Since 1977 it has morphed from a computer-assisted film-making company, to a digital studio, to an interactive advertising agency, an advertising agency with a digital focus and beginning in 2012. Nowadays, the product innovation and consulting  R/GA has helped many organisations get underway with accelerating Internet of Things companies. One device produced out of this was a device that monitors the vital signs of a baby using a smartphone, helping to keep its parents' minds at rest.
7. Logmein
Logemein has created a cloud platform that helps to make machines smart. For example, one possibility that the product can bring is monitoring food storage in a restaurant to ensure that food is being kept fresh and in line with legislation regarding food safety, among other very exciting innovations.  As a result the company has managed to find customers in various different industries including health care and the car industry.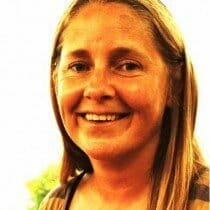 Paula Newton is a business writer, editor and management consultant with extensive experience writing and consulting for both start-ups and long established companies. She has ten years management and leadership experience gained at BSkyB in London and Viva Travel Guides in Quito, Ecuador, giving her a depth of insight into innovation in international business. With an MBA from the University of Hull and many years of experience running her own business consultancy, Paula's background allows her to connect with a diverse range of clients, including cutting edge technology and web-based start-ups but also multinationals in need of assistance. Paula has played a defining role in shaping organizational strategy for a wide range of different organizations, including for-profit, NGOs and charities. Paula has also served on the Board of Directors for the South American Explorers Club in Quito, Ecuador.