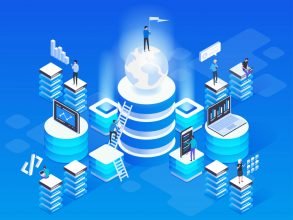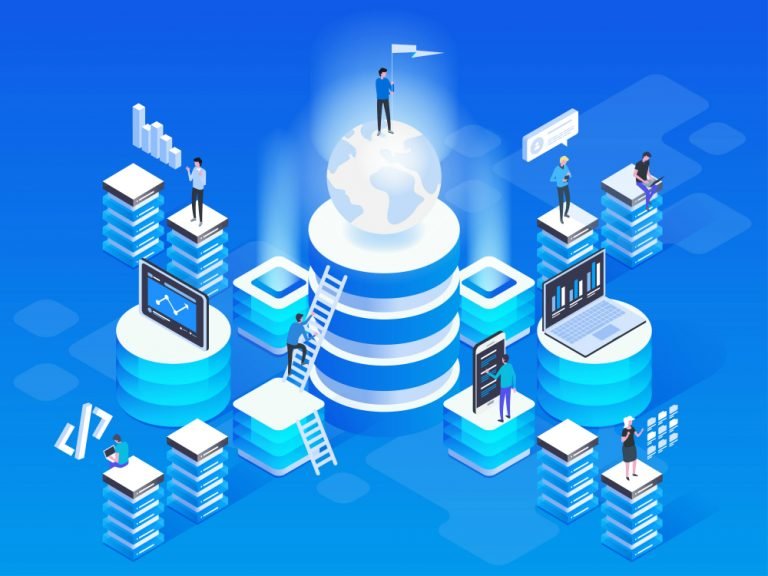 Did you know that the information technology sector in the U.S. is worth almost $1.5 trillion? Or that from 2008 to 2018, its value has grown a whopping 77%?
That's right!
And as global IT spending is set to reach almost $4 trillion this year, we can expect the U.S. to spend even more on it.
This continued growth in the demand for infotech services will also give birth to more IT jobs. Between 2018 and 2028, this sector will create more than half a million new jobs.
If you need help with your application essay for IT job, you can read myadmissionsessay review about one of the top essay writing services.
The big question is, what are the types of IT services that these new jobs will provide? Most importantly, what infotech services should your business invest in?
We've rounded up five of them in this list, so be sure to keep reading!
1. Network and Infrastructure Procurement and Management
IT procurement companies provide all the equipment needed to set up a network. They're your go-to for acquiring your business computers and programs. They can also set up your telecommunications network, including internet connection.
Most procurement firms also provide asset maintenance and management services. They provide device upgrades and also repair physically damaged equipment.
Let's break down the IT assets that these procurement companies can supply you with.
Hardware Equipment
These include all tangible, physical devices, such as computers, network equipment, and peripherals.
IT procurement services can install and set up PCs, laptops, tablets, and workstations. They can also set up your network, which consists of servers, routers, switches, and hubs. They can also connect all peripherals, including scanners, printers, and photocopiers.
Software
IT procurement companies will also take over all needed system software installation. These include operating systems, custom software development, device drivers, utilities, and text editors. These IT professionals can also install programming and application software.
Wired or Wireless Connections
Wireless connections require less space and are easier to use and maintain. These features are what makes them more cost-effective, especially for SMBs. Less hardware (such as routers and cables) also means reduced maintenance costs.
Whereas wired connections can provide greater connectivity speed, reliability, and stability. Some business owners may also feel more secure with visible, physical connections. However, wired connections need a lot of space, as all the hubs, switches, and cables are on-site.
Don't worry though, as reliable IT companies will help you assess which of the two best suits your needs. If your office has limited space, they're likely to recommend wireless connections. Either way, rest assured that they will guide you through the pros and cons of both options.
2. Cybersecurity Solutions
Cybersecurity solutions protect computers and networks from digital attacks. These "cyberattacks" either extort money, disrupt business operations, or both. They do so through stealing, changing, or destroying sensitive information.
Deploying and spreading malware is one way that cybercriminals achieve their goals. Malware has many forms, including computer viruses, Trojan horses, and spyware.
In the first half of 2018 alone, experts detected almost 2.4 million new malware programs. By the second half of 2018, business detections of malware went up a whopping 79% over the previous year.
Anyone can fall victim to cybercrimes, including regular consumers and small businesses. In fact, cybercriminals targeted almost six in 10 SMBs last year. They even caused 60% of victims to permanently shut down in 2016.
All these figures show how critical cybersecurity solutions are to your business. Effective cybersecurity measures can prevent these malicious programs from getting into your network. This makes cybersecurity an information technology service that your business can't do without.
So, how does it work?
First, cybersecurity experts deploy and maintain malware protection programs. They also constantly monitor data that goes in and out of your networks. Moreover, they keep track of all devices that connect to your network.
In case an attack still happens, your cybersecurity team will mitigate the effects. Once they get rid of the threat, they will carry out data restoration through their backups.
3. Cloud-Based Services
Cloud-based services are IT services operated from a remote facility. Cloud service providers lease their hardware, software, and operating systems to clients. They also take responsibility for the maintenance of both the equipment and programs.
Cloud services eliminate the need for businesses to have a lot of physical space. It also frees businesses from costly equipment maintenance.
Moreover, cloud service users can choose and pay only for specific services. Or, they can get the entire package, including infrastructure and software platforms. Many cloud-based services are also scalable, so you can upgrade or downgrade as needed.
There are cloud-based services for all types and sizes of businesses. Let's take a look at the three most common types.
Infrastructure as a Service (IaaS)
IAAS allows companies to outsource their computing infrastructure needs to a third-party. The third-party provider supplies the hardware capabilities or software from an off-site location. One example of cloud-based IAAS is web hosting.
Platform as a Service (PaaS)
PaaS provides both infrastructure and computing power. For instance, PaaS can provide data storage, operating systems, and programming languages. All upgrades and system maintenance are also shouldered by the third-party provider.
Software as a Service (SaaS)
Think of SaaS as a complete IT enterprise, except that everything is off-site. From web hosting to data storage to all software programs, SaaS covers them all. Moreover, SaaS packages provide other communication services, such as email and VoIP.
4. Internet-Based Communications
IT service providers can also install internet-based communications for your company. They also maintain the hardware and software that power these programs. Depending on your company's needs, they can even develop your own communications program.
Here are a few examples of IT communications services that your business may need.
Voice over Internet Protocol (VoIP)
VoIP is another information technology tool that serves as a communications platform. Instead of relying on a telephone line, VoIP connects calls through the Internet. Some examples of consumer-level VoIP systems are Skype and WhatsApp.
Videoconferencing
Videoconferencing is much like VoIP calls, except that this includes video and audio. Businesses that have remote or off-site workers rely heavily on this communications tool. IT companies can install the hardware and software needed to make video calls.
Chatbots
Chatbots are a form of artificial intelligence (AI) programs that simulate conversations. They mimic natural language and behavior, which is why they can interact with humans. Chatbots work via mobile apps, websites, and instant messaging software.
IT specialists, particularly software developers, can create your very own chatbot. You can use this as the first line of contact for your business' customers. Many consumers prefer chatbots as they are real-time, so they can avoid being on hold on a call for a long time.
5. Technical Support
Technical support is the least complex of all types of information technology services. However, it's also the backbone of all IT services, as they serve as the helpdesk for all technical issues. They can be on-site (in-house IT department) or off-site (provided by an outsourcing IT firm).
IT support teams are the go-to of anyone who uses your company's hardware and software. For example, one of your employees encounters a system error while using the computer. An IT support personnel can fix the issue either in person or via the phone.
Choosing the Best IT Service Provider
Once you've determined which types of IT services you need, next is to look for the right provider. Here are a few tips that will help you get started:
Look for Certifications and Specializations
Look for Cisco, CISSP, CompTIA, or Microsoft certifications when hiring an IT personnel. These are companies that provide certifications in various areas of IT. These serve as proof of the required knowledge and skills to provide a certain type of IT service.
Of course, the type of IT certification to look for depends on the IT service you need. At the very least, look for computer hardware, network, cloud, and security certifications. The most serious IT specialists also have back up and disaster recovery certifications.
Read Consumer Reviews and News Reports
The best IT companies are the talk of the town, especially by their end-users and peers. They're the subject of raving customer reviews and news headlines. They also rank high in company and employer reviews, such as this list of the best places to work in Los Angeles.
IT companies that make it to such lists place huge importance on their employees. This translates to happy employees, who are 20% more productive than unhappy ones. This is especially important in the tech sector, where some of the most stressful jobs are.
If you choose a highly-rated IT firm, you can expect productive and professional IT people. You can make sure that IT experts are always monitoring your networks and security. In case a problem arises, you can rely on a top-notch IT company's excellent support team.
Choose a Provider Known for Delivering Quality 24-Hour Support
This is especially important if you'll hire an outsourced IT firm. Since they're off-site, you want to be able to reach their technical support staff anytime. Round-the-clock support services are crucial if your business operates 24/7.
Invest in These Crucial Types of IT Services Now
There you have it, an in-depth look into the types of IT services that will help your business grow and thrive. Even if you don't need SaaS now, you should at least invest in helpdesk and cybersecurity services. From there, it'll be easy to upgrade and update your IT assets as your business grows.
Want to stay updated on the latest in technology? Then be sure to bookmark our site's Tech section to get your daily dose of tech news!
This is an article provided by our partners network. It does not reflect the views or opinions of our editorial team and management.
Contributed content

Founder Dinis Guarda
IntelligentHQ Your New Business Network.
IntelligentHQ is a Business network and an expert source for finance, capital markets and intelligence for thousands of global business professionals, startups, and companies.
We exist at the point of intersection between technology, social media, finance and innovation.
IntelligentHQ leverages innovation and scale of social digital technology, analytics, news and distribution to create an unparalleled, full digital medium and social business network spectrum.
IntelligentHQ is working hard, to become a trusted, and indispensable source of business news and analytics, within financial services and its associated supply chains and ecosystems.