5 Things People Don't Tell About Starting Your Own Business
Working for someone else does have its benefits; however, it isn't the dream for many. People often prefer to gather experience in the early days, and then. Start their own business. That's the dream, right?
No matter how much the profits or the workload is initially, the enthusiasm of having something of your own and working for it cannot be beaten. Having your business isn't all flowers and rainbows; there are many things that successful people don't tell you, such as:
1. Supply chain management is not what you think
Supply chain management (SCM) is the management of the flow of goods & services and includes all processes that transform raw materials into final products. Most often than not, people misconceive the idea of SCM, i.e., they presume that it is only the conversion of raw materials into final products, and forget all about having a competitive advantage in the market. No one will be able to avail of your products and services if they are too pricey for them, as compared with your competitors. What will you do if that happens with your startup? Ever thought about this? Gaining experience is essential because it allows you to understand all the variables that SCM includes. You cannot be a machine that just knows how to turn materials into products that people need and want, but a mind that knows how to create something unique and beselling.
2. Capital generation and management require technical know-how
Do you have enough capital to kickstart your business? Do you have the right financial sources to sustain your business? If you have a technical background that has only dealt with technology so far, then recognizing the importance of capital management might be an issue for you. Capital generation can be achieved with goodwill, unique ideas and convincing communication skills; however, capital management requires technical expertise of the financial world. Do you have relevant experience in that aspect? Some unforeseen expenses are as follows:
Broken machinery
Resignations
Corporate away days for team building activities
Changes in government laws
And the list goes on & on.
You need to either have the financial expertise or hire someone who does to make sure you don't put your organization in an unpleasant situation.
3. Conflict management is a time-consuming task
Every organization suffers from unnecessary conflicts which can hamper their productivity severely. Most professionals claim to either have no conflicts in their company or to know how to handle every situation in a flash. However, this is not possible because no matter how efficient your practices are, every individual has different opinions, and in a group setting, they might clash with one another. It takes a substantial amount of time and efforts to ensure fewer conflicts in your startup. You need to be the guide your employees expect you to be. Show them the power of working in a team, and ensure you address to their issues immediately to avoid any conflicts among them.
4. Building and retaining a strong team isn't easy
The most crucial part of starting a business is not the products and services, but building a strong team. Hiring the right individuals who are not just like-minded but also determined to push the company to new heights is the key to a successful organization. You need to be experienced enough to judge people on their personality, communication skills and abilities to handle a situation. Talent is not rare, but finding the right one for your company is somewhat tricky. The guide to hiring employees who have potential is summarised below:
Create thorough job descriptions
Offer deserving salaries
Communicate the company's goals and missions
Be an excellent judge of character
Hire by skills and not by degree
Put aside your ego and think only about your business
Once you have employed the right candidates, you need to put in efforts to keep them at your organization. Employee retention is a tedious task, but the outcomes are invaluable. Some of the methods are mentioned below:
Corporate events like award ceremonies, conferences and seminars
Team building events to help them get to know each other
Value individual work regularly
Be a guide to them
Address conflicts and queries right away
Give credit where it is due
Show them that you value their presence in your company
If you can build and retain a strong team successfully, then you will be able to achieve your goals sooner than you may have expected. Help your employees, so that they can help your business to grow.
5. Brand establishment and communication with your prospects are the ultimate goals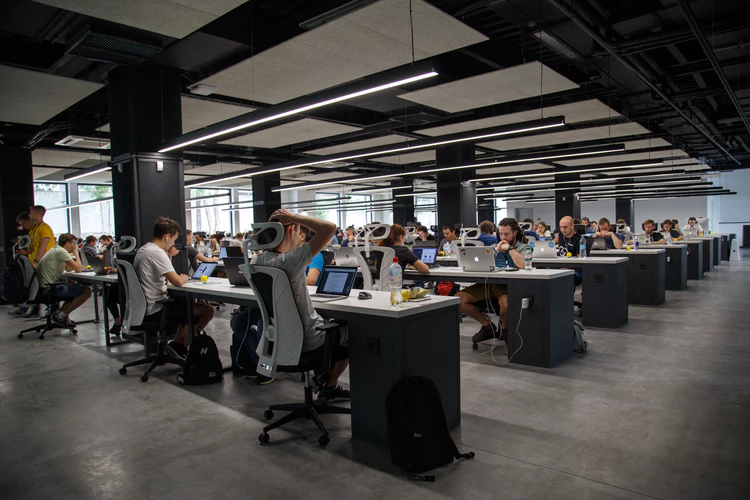 You need to create a brand out of your business idea to make sure people can associate your products and services with it. Brand establishment requires skills and a considerable amount of time & money, but what it offers is incomparable. Once your brand is established, then profits will follow automatically; expressing why it should be your priority. The only way efficient branding is possible is through effective communication with your prospects. Your employees, clients, potential customers and valuable connections; all fall under this category. You need to communicate your goals and missions with them effectively to clear off all their doubts and convince them to be a part of your business happily.
Successful businessmen often forget to highlight the significance of the things mentioned above. However, detailed knowledge of these factors will ensure success in your future by helping your startup to thrive without any complications.
This is an article provided by our partners' network. It might not necessarily reflect the views or opinions of our editorial team and management.
Contributed Content

Founder Dinis Guarda
IntelligentHQ Your New Business Network.
IntelligentHQ is a Business network and an expert source for finance, capital markets and intelligence for thousands of global business professionals, startups, and companies.
We exist at the point of intersection between technology, social media, finance and innovation.
IntelligentHQ leverages innovation and scale of social digital technology, analytics, news and distribution to create an unparalleled, full digital medium and social business network spectrum.
IntelligentHQ is working hard, to become a trusted, and indispensable source of business news and analytics, within financial services and its associated supply chains and ecosystems.