5 Infographics Explaining How Fast Blockchain Has Evolved in 1 Year
Blockchain has captured the attention of society, and even if some look at it with large doses of skepticism, there is clear evidence that the innovative technology behind bitcoin and other cryptocurrencies, will be adopted by all kinds of organizations. Its promises are so immense it might change the planet, on a global scale, and at a fast place.
Various sectors of the economy are now exploring what works well, but also what are some of blockchain's limitations and how to solve them. The areas that until now have been exploring blockchain are Financial services, real estate industry, global supply chains, but also healthcare. It is expected that many more areas will embrace this innovative technology, due to its promises of decentralization and transparency.
Recently, the WEF posted a series of infographics, which were done by using QUID, a data analytics software that searches and analyses massive amounts of data and then offers insight to people, by organizing the content visually. The software produced a timeline that maps 3,409 stories from global news sources, gathered between 20 April 2016 and 20 April 2017, which were coloured by cluster. Quid sampled the data to show which stories generated the most volume in relation to each other.
Image source: https://www.weforum.org
Who invented Blockchain?
The data analytics software discovered that one of the most important stories about blockchain last year, was about who invented Blockchain. One year ago, Australian entrepreneur, Craig Wright, told the world that he was the creator of the cryptocurrency bitcoin but not everyone believed it, and until today we still live with uncertainty about who is Satoshi Nakamoto. Another widespread news was the one about the massive security breach at the decentralized autonomous organization. The failure of DAO led journalists to write about it the all year and raised widespread concern about the efficacy of blockchain.
Another important news was the one about Ripple, a company that is developing a payment protocol that enables instant, certain and low-cost international payments, and exchange network. Ripple's solution is built around an open, neutral protocol (Interledger Protocol or ILP) to power payments across different ledgers and networks globally. Ripple announced it had raised $50 million and partnered with major banks such as Standard Chartered, BMO Financial Group, and Shanghai Huarui Bank.
What were the major blockchain themes that emerged from QUID's study:
It seems that the major themes about blockchain last year were about contracts and regulation. Regulation is a major topic, has if on one had blockchain seems to fosters trust in certain discredited areas of finance on the other hand, it augments the risk of money laundering and terrorist financing.
Other important themes discovered by the study, were blockchain's impact on mobile payments, trade finance, and augmented and virtual reality. The more surprising themes and developments: some countries see blockchain technology as a way to cut down on voting fraud, and others, like Australia, are starting to incorporate blockchain into peer-to-peer solar power exchanges.
Image source: https://www.weforum.org
How Is the World's Sentiment About Bitcoin?
The flourishing of blockchain is very connected with how the world is viewing blockchain.QUID's study analised the sentiment concerning blockchain which was mostly positive (70 percent). The negative sentiment (in red) concern news about breaches in security.
Image source WEF
The future of Blockchain
The study tried to forecast the future of bitcoin. In order to do so, a search was conducted that combined the words "blockchain" and "future".
The results are the expected ones and no big news to the more attentive about this field. Blockchain will continue to gain importance in the financial sector, but also in creative sectors such as music and art, healthcare, insurance and green energy. Which is just the beginning, since this technology, like the internet, in reality, has the potential to be applied to everything.
Image source: WEF
Finally the study researched the most known faces leading blockchain, which is quite paradoxical, considering we are speaking about a decentralized technology, but inevitably. Key Players are the ambassadors of the technology, helping build the wave and create momentum, so their role is crucial and inevitable. Blythe Masters, a former executive at JPMorgan Chase that is the current CEO of Digital Asset Holdings took the lead, as the most important key player. Other names include Bryan Behlendorf and the Tapscotts, who wrote the famous book Blockchain Revolution.
Image source WEF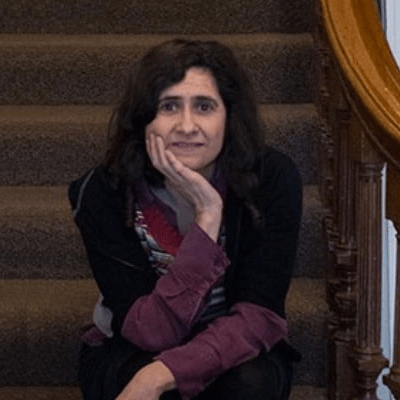 Maria Fonseca is the Editor and Infographic Artist for IntelligentHQ. She is also a thought leader writing about social innovation, sharing economy, social business, and the commons. Aside her work for IntelligentHQ, Maria Fonseca is a visual artist and filmmaker that has exhibited widely in international events such as Manifesta 5, Sao Paulo Biennial, Photo Espana, Moderna Museet in Stockholm, Joshibi University and many others. She concluded her PhD on essayistic filmmaking , taken at University of Westminster in London and is preparing her post doc that will explore the links between creativity and the sharing economy.