5 Infographics Explaining How Blockchain Can Change Healthcare
Although there have been many therapeutic innovations over the past years, the health care system hasn't evolved much. Doctors struggle to find their patient's complete medical records, fake drugs invade the market in developing countries causing great public health issues and patients don't trust the pharmaceutical industry to release effective drugs on the market based on trustworthy clinical trials.
Thanks to the latest technological breakthroughs, the quality of care has improved. With connected objects, doctors can track their patient's everyday activities and have a global understanding of their pathology. Artificial Intelligence allows doctors to gain time and choose the best treatment for their patients. Virtual Reality is quickly becoming a tool both to train future doctors and assist therapists in certain areas such as psychology. But once again, as the quality of care evolves, the system itself remains the same.
Perhaps blockchain technology could help. Although it is not a miracle solution to everything it can bring a few improvements:
Traceability: it is one of the main characteristics of blockchain. By storing information step by step, we can obtain a complete vision of everything that has happened before a certain moment in time. This is a very powerful feature as it could allow to track drugs, organs, clinical trial results, medical records, etc.
Data access management: it is well known that when it comes to medical information, the patient needs to give his consent for anyone to use his data. It is also well know that consent is not always sought. To avoid abusive use of health information, blockchain can help patients decide with whom they share their information.
These two characteristics have been widely explored by different authors. Here are 5 infographics that sum up how blockchain can be used in the health care sector.
How to manage medical records on the blockchain
Image source Gem Image source Gem
Solving Pharma's pain points with blockchain
Image source Beroe
Blockchain for better drug traceability
Blockchain for better drug traceability
Blockchain for more interoperability among the medical community
Blockchain for more interoperability among the medical community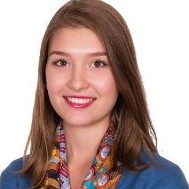 My name is Anca Petre and I am a Pharm. D and Business double degree candidate at Université Paris-Saclay and INSEEC Business School in London and Paris. In my own work, I primarily focus on the crossroads between healthcare and digital technologies. I am currently working on a research about the possible applications of Blockchain in Healthcare and I contribute to Blockchain Age and Intelligent HQ.
I particularly enjoy working the sectors's startup environment. I have previously worked at e-ssencials, a startup which develops digital solutions for patients with chronic diseases. I have also participated in three hackathons to help develop and further innovate the healthcare circuit.
I worked at Sanofi in the Biotechnologies Department where I successfully managed to reduce the production time by half for several products.
At university, I am the founder and president of the Speak Up ! Association which allows over 500 students to improve their public speaking skills.