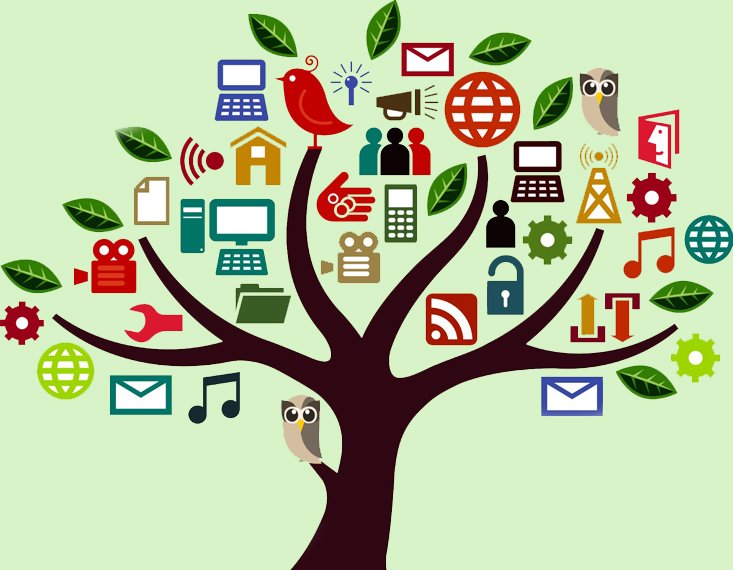 Following Part 1 of the Top 50 social media tools that are recommended by the pros, Part 2 can be found below. Here we bring you numbers 26 to 50:
26. DoubleClick –DoubleClick is the ad technology foundation to create, transact, and manage digital advertising for the world's buyers, creators and sellers.
27. SumoMe – this has a range of different tools that are good for seeing what visitors navigate to on your site and how you could improve it, by showing you where people click on your site. It helps with site optimisation.
28. Word Swag – this is an app that is available through iPhone that provides the possibility for its users to add text effects to photos, such as quotes.
29. Pocket – with this tool you can view and then save a lot of online articles which can then be posted to Twitter or Facebook later. They can also be scheduled using Buffer. The tool is great for saving time.
30. Todoist – this is particularly helpful for task management providing the chance to keep on top of all of the social media tasks that need to be done.
31. GroupHigh – this helps with finding bloggers that write on a specific topic even when they are in different locations. It helps you to see their statistics and this can be helpful in deciding what and where to post.
32. EdgeRank Checker – this tool provides the opportunity to check exposure in Facebook by looking at fan engagement. It is helpful for increasing news feed rankings.
33. Tweetbot – a great tool for allowing you to engage on Twitter from a mobile device, with a range of different features.
34. OptinMonster – a WordPress plugin, this tool provides the chance for you to create opt-in forms that attract attention and that are engaging for the customer.
35. Little Bird – this provides its user with the chance to engage influencers. It looks at the discovery of other relevant people to identify influencers. It saves the time of having to search through people using keywords.
36. Camtasia – this is helpful for creating videos that look professional.
37. RivallQ – the benefit of this tool is that you can see what is working in social media and what is not by collecting a group of product companies and then finding the top 50 Facebook posts by engagement for topics among these companies.
38. Portent Idea Generator – a tool that helps by creating ideas for content topics. You enter the idea and the tool gives you a headline that you can build an article around.
39. RefreshBox – this tool gathers links of topics that you are reading about and will add it to a weekly list which can then be sent to email subscribers every week. All the user has to do is add a comment on why the reader will find the content helpful.
40. Canva – provides opportunities to edit pictures. It provides design templates, fonts and layouts to help with design and helpfully, templates that are pre-sized for social media image sizes, saving time and fuss.
41. LikeAlyzer – this helps you to be able to see your Facebook statistics more clearly by providing information about posts per day, likes, comments and shares per post, timing and length of posts.
42. Inkybee – this helps to create lists of bloggers and then helps you to be able to connect with them. This has advantages when finding places to post, and influencers.
43. Edgar – this is a post scheduling and rescheduling tool which has the benefit of ensuring that posts are not wasted.
44. Circloscope – for Google + circle management this tool helps to create new circles. For example it could be used to create a new circle for everyone that commented on a particular piece of content. This helps with continued engagement of those individuals.
45. NOD3x – for building relationships with influential people in your field this tools helps you to see the top posts and find ways to engage with those people.
46. Friends+Me – an automated social sharing tool which allows you to share or repost publicly posted Google+ posts to other platforms such as LinkedIn, Twitter, Facebook and Tumblr.
47. Piktochart – great for creating infographics and carrying out other graphic design functions.
48. 22Social – allows you to turn a Facebook business page into a website.
49. Circloscope – helps to crate useful collections of people by allowing uncircling of groups of people and circling new groups.
50. Talkwalker – this is similar to Google Alerts, allowing you to get updates on topics of importance to you.
Intelligent Top 50 Social Media Tools Part 1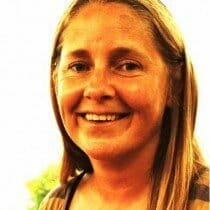 Paula Newton is a business writer, editor and management consultant with extensive experience writing and consulting for both start-ups and long established companies. She has ten years management and leadership experience gained at BSkyB in London and Viva Travel Guides in Quito, Ecuador, giving her a depth of insight into innovation in international business. With an MBA from the University of Hull and many years of experience running her own business consultancy, Paula's background allows her to connect with a diverse range of clients, including cutting edge technology and web-based start-ups but also multinationals in need of assistance. Paula has played a defining role in shaping organizational strategy for a wide range of different organizations, including for-profit, NGOs and charities. Paula has also served on the Board of Directors for the South American Explorers Club in Quito, Ecuador.