4 stories of social businesses Intelligenthq
Social Businesses are revolutionizing the world. But what is a social business and what is it that distinguishes it from a common business ? A Social Business was first defined by Muhammad Yunus, as a businesses that is created and designed to address a social problem and bring benefit to society overall. Throughout the world,  young entrepreneurs are truly transforming our planet right now, bringing innovation, creativity and the will to address society´s problems with innovative ideas. In this article we let you know about four projects that are truly transforming our world:
1.Transforming the world through play, empathy and education
Stefania Draga is bringing technology and education to places without proper training, educating kids all over the world to dare to invent ways to solve the problems of the world. Stefania is a former Googler and graduated from an international Erasmus Mundus master of Media Engineering. In 2012, she launched Hackidemia: a global network that designs workshops and kits enabling kids to use curiosity, play, and empathy to solve global challenges.
Stefania Draga
In Nigeria in a workshop called Hackidemia Afrimakers, hackipedia trained 300 children to make energy with waste.
Workshop in Nigeria done by Hackipedia
2. Inventing technology that revolutionizes governments
David Gorodyansky invented in 2005 AnchorFree. AnchorFree is the creator of Hotspot Shield, a virtual private network provider that is commonly used for Wi-Fi security, Internet privacy and circumventing censorship.
David Gorodyansky Egyptian revolution of 2011
In 2011, AnchorFree's Hotspot Shield was used extensively by protesters during the Arab Spring when Middle Eastern governments began blocking access to video sharing and social media websites. It was used by more than one million users during the Egyptian Revolution of 2011.
3. Transforming the healthcare sector
As a teenager Elizabeth Holmes was terribly frightened of blood tests. Holmes dropped out of Stanford at 19 with a convicted mission to transform healthcare. She started her own startup, called Theranos and invented a test that uses  just a single blood drop.
Elizabeth Holmes
The test gives results more quickly and cost a lot less then the conventional ones.
Theranos single drop blood test
4. Bringing light to the world
Sam Goldman and Ned Tozun met when taking a Stanford cross-disciplinary course called Design for Extreme Affordability. In 2007, they founded D.light Design, a company specializing in affordable off-grid lighting. D.light designs, manufactures and distribute solar light and power products throughout the developing world. They aim to empower the lives of at least 100 million people by 2020.
Sam Goldman and Ned Tozun
Their lamps bring light and hope to millions of people throughout the world.
D.light´s lamps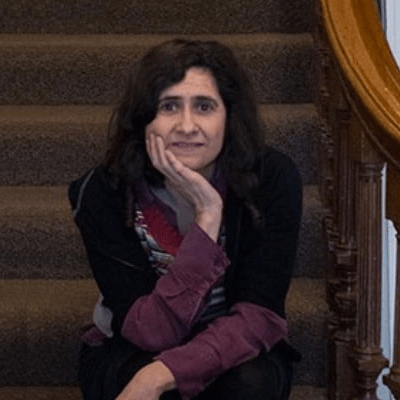 Maria Fonseca is the Editor and Infographic Artist for IntelligentHQ. She is also a thought leader writing about social innovation, sharing economy, social business, and the commons. Aside her work for IntelligentHQ, Maria Fonseca is a visual artist and filmmaker that has exhibited widely in international events such as Manifesta 5, Sao Paulo Biennial, Photo Espana, Moderna Museet in Stockholm, Joshibi University and many others. She concluded her PhD on essayistic filmmaking , taken at University of Westminster in London and is preparing her post doc that will explore the links between creativity and the sharing economy.