Book change lives, inspire souls, trigger enthusiasm… but there are so many ? What books to choose? What new books can ignite your entrepreneurial energy once more, motivating you into change and the pursuit of your dreams? Here, we review 3 books recently published by Wiley:
1.Bulletproof Problem Solving: The One Skill that Changes Everything
Great problem solving has never been more important for business and society. The problems facing humankind are larger, more complex, and moving faster than ever before. Previous approaches to training for careers are now outmoded as change in technologies and business models accelerates.  As a consequence, mastering complex problem solving is the core skill for the 21st Century, and the only way to keep up with growing career challenges.  Modern organisations now rely on nimble, iterative problem solving, rather than traditional planning processes.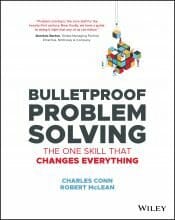 Surprisingly, a comprehensive, disciplined approach to problem solving is not taught in most business or graduate schools.Bulletproof Problem Solving introduces a seven-step systematic approach to creative problem solving, developed in leading consulting firms, that works across fields. It employs a highly visual, logic-tree method that can be applied to almost any problem, from strategic business decisions to global social challenges.
Charles Conn and Rob McLean have more than thirty years of experience in complex problem solving in McKinsey & Company, the Rhodes Trust, start-up companies, and social and environmental organisations. "Our work in consulting, in education, in entrepreneurship, and with social and environmental foundations has taught us one thing: we need to teach more creative thinkers about disciplined problem solving.  The approach introduced in the book allows anyone to solve any problem in systematic manner. In most cases no specialist skills are required—and it works better in teams."
2. Startup, Scaleup, Screwup: 42 Tools to Accelerate Lean and Agile Business Growth
by Jurgen Appelo 
Startup, Scaleup, Screwup is an expert guide for emerging and established businesses to accelerate growth, facilitate scalability, and keep pace with the rapidly changing economic landscape.
The lifecycle of any business model starts up, scales up, and at some point, screws up. This dynamic collection of examples, principles, and practices addresses head-on the challenges that entrepreneurs and intrapreneurs face.
With interviews from an international group of successful start-ups and scale-ups, this book contains invaluable advice for creating, sustaining, and letting go of a business. The author and interviewees explore a wide range of topics that are vital for anyone dreaming of starting a new product or service, and for entrepreneurs and intrapreneurs in the scale-up through scale-down phase.
The book's tools and tips are designed to accelerate lean and agile business growth and cover a diverse and important set of topics, such as: working with a remote team, optimising workflows, and discovering how to use a North Star Metric and a Journey Map.
Ultimately, the author prepares the reader for the date when it all comes crashing down…because one day it will.
3. The Leap of Your Life: How to Redefine Risk, Quit Waiting for 'Someday', and Live Boldly  by Tommy Baker
For those who have let the fear of the unknown take control of their imagination, put dreams on hold, and stifled the possibilities of tomorrow by conveniently filing them in a box labelled 'someday', author and high-performance coach Tommy Baker's new book – The Leap of Your Life – will help readers step into courage, and create a life they can't wait to wake up for – removing the nagging question: what if?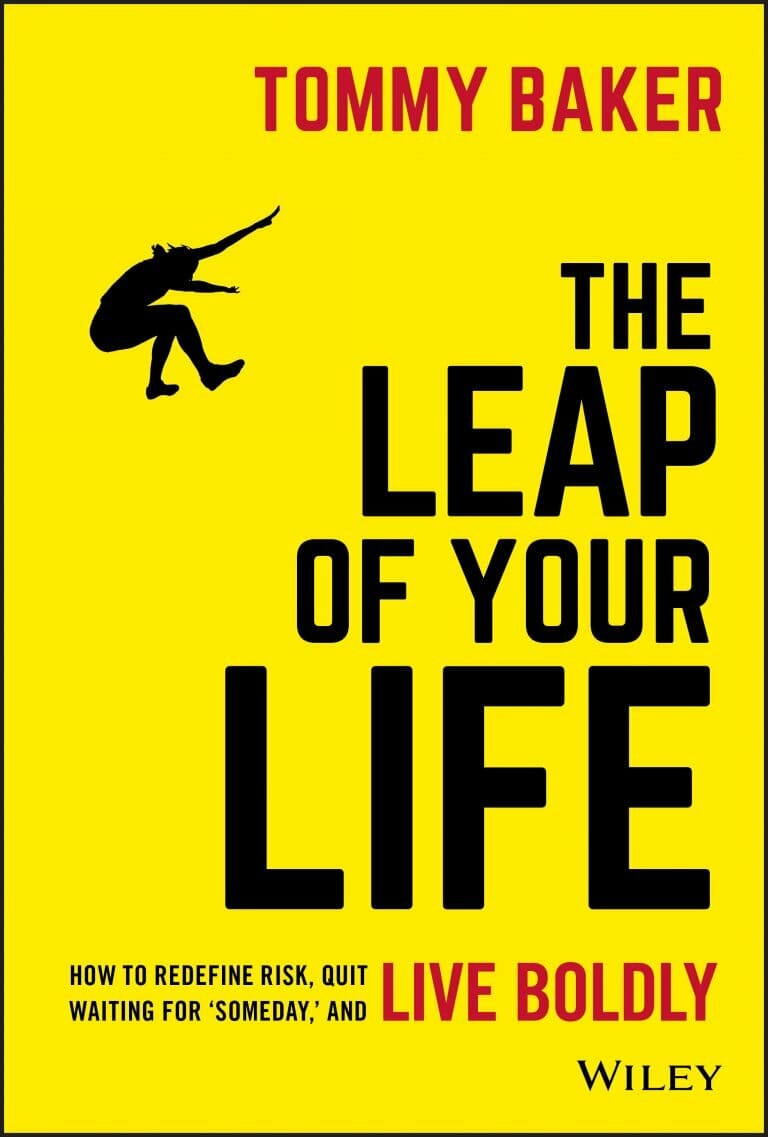 After interviewing more than 250 of the world's most powerful entrepreneurs, thought leaders, experts, spiritual teachers and athletes, Baker discovered a common theme: They all took a leap, even if they were full of fear—and it radically transformed their life.
Readers will learn what it takes to:
Redefine risk and stop playing small
Step into the boldest version of themselves
Give themselves permission to take a chance
Live the Hero's Journey of their life story
Eradicate regret and stop pondering "what could have been?"
Whether your leap is quitting a soul-sucking job and starting your own business, taking a bold chance on love or finally going all in on your dreams, The Leap of Your Life is the ticket to get you there.
4. The Drama-Free Workplace: How You Can Prevent Unconscious Bias, Sexual Harassment, Ethic Lapses, and Inspire a Healthy Culture
In The Drama-Free Workplace, veteran workplace-culture and certified Human Resources expert, Patti Perez, discusses all the different types of workplace issues that can negatively affect individuals and business bottom lines, and reveals the secrets to avoiding drama, limiting legal exposure, and preventing low morale. Perez covers everything from sexual harassment and unconscious bias to racial insensitivity and ethical lapses.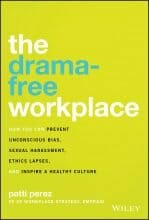 Built upon 25 years of professional experience and robust data from behavioral science research, The Drama-Free Workplace debunks common myths, outlines how organisations can create a healthy workplace culture, shares real-life experiences confronting unconscious bias, and provides practical solutions to develop and deploy effective diversity and inclusion programmes.
In three clear steps, Perez outlines how, first, organisations must diagnose drama to recognise, prevent, and fix harmful workplace behaviour. Once these issues are flagged, she describes hiking to the top of the healthy workplace culture pyramid, focusing on fearlessness, fairness and freedom. Finally, she outlines a DIY roadmap for creating and maintaining a drama-free culture.
Within each step are lessons that will help leaders not only identify problems but prevent them, with actionable tactics designed to improve workplace culture, creating a long-term healthy environment that attracts top talent, drives productivity, and helps to increase a company's bottom line.

Founder Dinis Guarda
IntelligentHQ Your New Business Network.
IntelligentHQ is a Business network and an expert source for finance, capital markets and intelligence for thousands of global business professionals, startups, and companies.
We exist at the point of intersection between technology, social media, finance and innovation.
IntelligentHQ leverages innovation and scale of social digital technology, analytics, news and distribution to create an unparalleled, full digital medium and social business network spectrum.
IntelligentHQ is working hard, to become a trusted, and indispensable source of business news and analytics, within financial services and its associated supply chains and ecosystems.