To grow a business, there are lots of things you can concentrate on. For example, it's important to focus more on sales; market effective; provide excellent customer service; and to look at targeting new markets or offering new products or services.
However, keep in mind that how you lead your team also has a big impact on the growth of an organization. You must find ways to inspire, motivate, engage and stretch staff members so they become as productive and innovative as possible, and remain committed to your firm. To make this happen, it's wise to stay up to date on the latest leadership trends which are having an impact. Read on for three key ones to follow today.
Enable Teams to Exchange Ideas and Learn from Each Other
Something being done more and more now is moving employees around to different areas of the business, and making sure teams are made up of diverse groups from all sorts of backgrounds. Rather than keeping teams separated by niche areas, today managers are tending to create them from numerous office locations and departments. By doing this, they enable people with different skills, expertise, strengths, and backgrounds to collaborate, brainstorm, swap feedback and otherwise work together.
Known as "cross-pollination," this technique has various benefits. For example, employees are challenged, and so grow more quickly, plus they make broader and often deeper connections in their jobs, which increases the likelihood they'll enjoy their work, and be more productive, motivated, and loyal. In addition, having diverse teams means that innovation occurs more often, due to the meshing of disparate viewpoints and skills.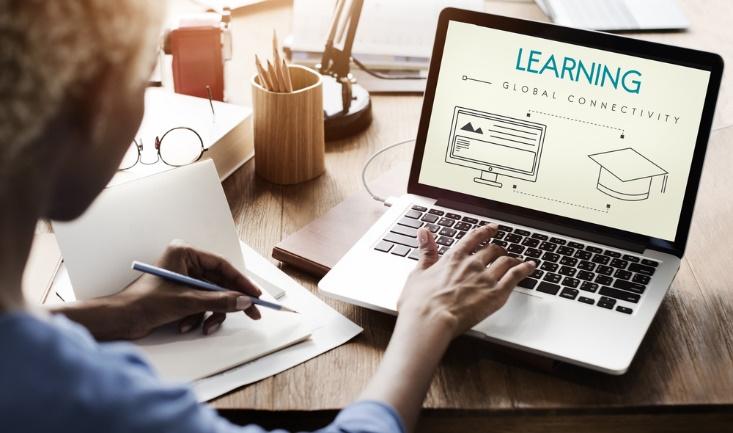 Continuing Invest in the Development of Employees
It's also becoming more common for companies to invest in the development of their employees. This has much to do with the fact that technology is evolving all the time and regularly disrupting industries, so workforces have to try to stay up to date.
There are numerous ways firms are investing in teams. For example, leaders are arranging for their employees to enroll in graduate programs online that enable them to learn how to become future managers, and to develop knowledge and skills in other areas which are vital to growing a business. Some companies pay for all or some of the tuition fees involved in these studies, and/or give employees flexibility in their work hours so they can schedule in class and study time.
Other ways businesses are investing in the development of their workers include via in-house and external training programs (online learning is increasingly popular since it can be rolled out globally to all employees at once); and through the use of motivational and specialized speakers who come to talk to boost productivity and morale, and/or to speak about niche topics.
Mentorships are also being used more too. These are typically set up in-house, where experienced staff members take junior employees under their wing, but it is also becoming more common for worker exchanges to be set up between separate companies that have similar goals.
Be Flexible
Lastly, it's now more important than ever for leaders to create a flexible workplace. Increasing number of employees are wishing for, and even expecting, the ability to work some or all the time from home. Technology makes this easier and more affordable than ever, and in fact many people notice that they're more productive when working from home than when in an office.
Staff members, particularly those from younger generations, also want to be able to get some flexibility in the hours they work. Doing so enables them to schedule their tasks around family and lifestyle choices. Making this possible for workers typically increases their loyalty, motivation, and general morale within the company, so is a trend well worth following.
Another marked rise when it comes to flexibility is in the types of work contracts people have now. Increasing numbers of people are choosing to become consultants, freelancers and other types of independent contractors, rather than working in full-time or part-time roles.
For workers, this is beneficial because it gives them not only the ability to work for themselves and set their own hours, but it also means there is variety in the projects they take on and the industries which they can potentially work in. For companies, there are reasons to be open to this trend too. After all, you can pay for work as required, rather than having to pay for full-time workers day in and day out. This suits if business is up and down throughout the year, and cash flow suffers as a result.

Founder Dinis Guarda
IntelligentHQ Your New Business Network.
IntelligentHQ is a Business network and an expert source for finance, capital markets and intelligence for thousands of global business professionals, startups, and companies.
We exist at the point of intersection between technology, social media, finance and innovation.
IntelligentHQ leverages innovation and scale of social digital technology, analytics, news and distribution to create an unparalleled, full digital medium and social business network spectrum.
IntelligentHQ is working hard, to become a trusted, and indispensable source of business news and analytics, within financial services and its associated supply chains and ecosystems.