As an operating system Linux has been making great strides quietly. Many people would have played with different versions, such as the popular Ubuntu which offers a great experience not only on the desktop but on mobile devices as well. Here is an interesting factoid, the Linux job market is heating up rapidly. According to the  2014 Linux Jobs Report, the areas of expertise, that recruiters are most aggressively seeking include systems administration, Linux application development, and system architecture/engineering.
Remuneration packages are rising as well. So in effort to meet demand for Linux pro's and grow the pool of talent worldwide, the Linux Foundation is collaborating on a Massive Open Online Course(MOOC) program with edX, the non-profit, online learning platform launched in 2012 by Harvard University and the Massachusetts Institute of Technology.
More than 31 universities have partnered with edX and nearly two million people have accessed its courses online since it launched just 18 months ago. The Linux Foundation has offered training courses through its website previously, but those can generally cost upwards of $2,000. This introductory program, which usually sets you back $2,400, will be the first from the Linux Foundation to run as a Massive Open Online Course.  Many of you will accept the fact that Linux has become the fabric of computing, but may be sceptical about demand for talent.
Companies like Valve which is the creator of Steam, the pioneering game platform that distributes and manages thousands of games directly to a community of more than 65 million gamers, are using linux to disrupt game distribution. Come to think of it, do you normally associate the words, innovation and disruption with the humble platform?
EdX's MOOC's are an increasingly popular way to provide for unlimited participation and open access to learning material to people anywhere in the world via the web. These programs also provide interactive users forums where students and professors can build communities, similar to the way in which the Linux community collaborates. MOOCs have recently generated enrollments for individual classes of 60,000 or more students.
Anant Agarwal, edX president recognizes the need for more people to understand linux's inner workings: "Linux is the world's largest collaborative development project, and people everywhere want to understand how it works and how to tap into that massive community to advance their careers and general understanding of how technology today is built," "Like edX, Linux is a non-profit, open source initiative, and we are pleased to partner with The Linux Foundation to make their basic learning materials accessible to more people around the globe."
The Linux Foundation will continue to offer free Linux training resources, scholarships and other resources to ensure it is a rich resource of free Linux technical training for everyone. For more information about The Linux Foundation's Linux training services, please visit http://training.linuxfoundation.org.
Image credit via Unixmen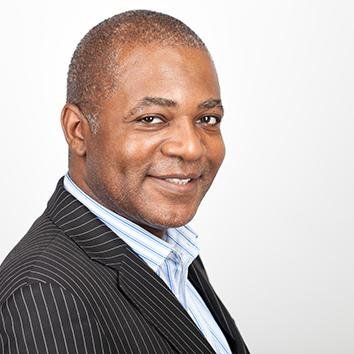 Hayden Richards is Contributor of IntelligentHQ. He specialises in finance, trading, investment, and technology, with expertise in both buy-side, sell-side. Contributing and advising various global corporations, Hayden is a thought leader, researching on global regulatory subjects, digital, social media strategies and new trends for Businesses, Capital Markets and Financial Services.
Aside from the articles, interviews and content he writes for IntelligentHQ, Hayden is also a content curator for capital markets, analytic platforms and business industry emerging trends. An avid new media explorer Hayden is driven by a passion for business development, innovation, social business, Tech Trading, payments and eCommerce. A native Trinidadian, Hayden is also a veteran, having served with the Royal Air Force Reserves for the past 10 years.
Follow Hayden on Twitter @HaydenARichards, linkedin.com/haydenhrichards and http://www.scoop.it/u/hayden-richards