2014, will see the refinement and elaboration of social media ideas floated in 2013, Amber Mac writes in a fast company article. We can expect to see more Snapchat-style disappearing-content formats, more well-designed long-form social content and the rise of private networks catering to users uncomfortable with the open-access ethos of Facebook and Twitter. Last year, social media remained as relevant as ever, as a lot of companies turned to twitter to engage their communities. Social media became very visible in 2013, as users signed up to Instagram and controversial picture sharing site, snapchat. An interesting statistic is that 85% of instagram adopters use the platform at work, much higher than any other social media format.
As for brands, they took advantage of the many social tools which encouraged local customer engagement unique campaigns were created that focused on bringing online content the real world and more companies appeared to listen to what the community really cared about.
Amber Mac lists 5 trends that affects the way we interact in 2014 online and Facebook's bank balance:
Disappearing media
Better Blogging
Private Networks
Self Centred Social
Airbnb for everything
Referring to point No 5, she says :
"Whether you want to borrow a drill from someone on your street using NeighborGoods or you're looking to book an awesome pup sitter on DogVacay, the success of Airbnb over the past few years has helped to drive home this fact: social networks are built for sharing. If you need stuff, skills, or spaces, there are communities waiting to lend, rent, or give".
Content Marketing is huge for brands and I think we will continue to see them continue to focus on content that's useful rather than promotional. After all approximately 78% of Chief Marketing Officers believe that custom content is the future of marketing and engagement. This year, expect to see more visual content from your favorite brands.
Once you get your head around the trends, you will need a Social media strategy action plan. Take a look at the infographic below from from Mark Smiciklas at Intersection Consulting:
Image credit via by photoraidz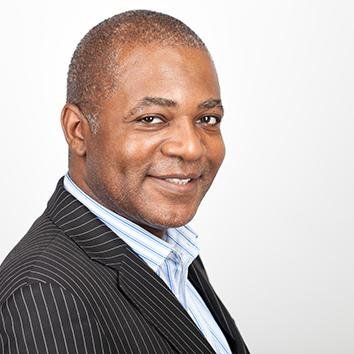 Hayden Richards is Contributor of IntelligentHQ. He specialises in finance, trading, investment, and technology, with expertise in both buy-side, sell-side. Contributing and advising various global corporations, Hayden is a thought leader, researching on global regulatory subjects, digital, social media strategies and new trends for Businesses, Capital Markets and Financial Services.
Aside from the articles, interviews and content he writes for IntelligentHQ, Hayden is also a content curator for capital markets, analytic platforms and business industry emerging trends. An avid new media explorer Hayden is driven by a passion for business development, innovation, social business, Tech Trading, payments and eCommerce. A native Trinidadian, Hayden is also a veteran, having served with the Royal Air Force Reserves for the past 10 years.
Follow Hayden on Twitter @HaydenARichards, linkedin.com/haydenhrichards and http://www.scoop.it/u/hayden-richards