Smartphones have already influenced high-street shopping to the tune of £18 billion this year according to a recent research carried out by Deloitte. The report found that buyers use this smart devices before or during their shopping trip are not only likely to make a purchase but to spend more money as well. Influencing this to some degree is mobile advertising. By 2017 the mobile platform will claim every 4/10 global digital advertising dollars.
Next year we can expect to see attitudes change towards mobile as a vital part of the brand advertising strategy. This will be true for everyone as 4G technology continues to roll out everywhere. The increased boosting speed opens up a raft of new advertising formats for advertisers to take advantage of. This includes mobile video advertising and companies should start investing not only in responsive web design but also ensure that the entire platform is optimized to take full advantage. 
2014 will also see the Asia-Pacific region vying neck to neck Western Europe in competing with mobile ad spend. Two years ago the region's ad spend market was worth US$22. 4, and occupied the third spot in the worldwide market. This year it is creeping up to second place with US$33. 76 billion spent. In Southeast Asia, Smartphone and tablet penetration increased to 63 percent in 2013, a 24 percent increase from last year.
A recent Mashable article written by Todd Wasserman stated that desktop advertising would hit its peak in 2014 as the spent migrates towards mobile advertising. He referenced a new study from eMarketer which predicted that American death stop advertising will peak at US$32.51 billion and then decline. Mobile advertising however will surge forward to US$11.76 billion an increase from US$7.65 billion. Who is the main beneficiary of the transition to mobile? Current media darling Twitter.
Things are going to get very interesting indeed in 2014. A publicly listed Twitter operating  unprofitably in the past with no doubt seek to come up with new innovative solutions to tap this new market. Facebook is predicted to continue to rely on the desktop for its share of ad revenues and we may see a shift in strategy as it attempts to steal some of Twitter's thunder. The Guardian thinks we'll start seeing developments in mobile ads "but it will become far more diverse and widespread during the next 12 months"Innovative rich media formats will be on the menu with a completely different look and will offer a fresh take on mobile advertising. On the video side, Pay walls and players will start sharing and engaging and become far more social. The Guardian predicts that in 2014 mobile advertising will be almost unrecognizable. Time will tell.
Bluespiremarketing has listed 4 key points for marketers to consider when regarding mobile advertising as 2014 draws near:
Start with the insights.
Use mobile to deliver the right message at the right time
Mobile lifestyles are changing how consumers search. 
Mobile will overtake traditional PC advertising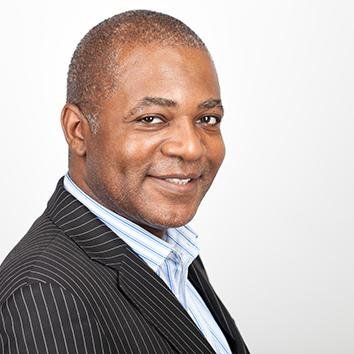 Hayden Richards is Contributor of IntelligentHQ. He specialises in finance, trading, investment, and technology, with expertise in both buy-side, sell-side. Contributing and advising various global corporations, Hayden is a thought leader, researching on global regulatory subjects, digital, social media strategies and new trends for Businesses, Capital Markets and Financial Services.
Aside from the articles, interviews and content he writes for IntelligentHQ, Hayden is also a content curator for capital markets, analytic platforms and business industry emerging trends. An avid new media explorer Hayden is driven by a passion for business development, innovation, social business, Tech Trading, payments and eCommerce. A native Trinidadian, Hayden is also a veteran, having served with the Royal Air Force Reserves for the past 10 years.
Follow Hayden on Twitter @HaydenARichards, linkedin.com/haydenhrichards and http://www.scoop.it/u/hayden-richards