Education as whole is being disrupted by the digital. As all other industries and sectors around the world the education sector is going through a huge mutation that will change its face in the next coming years.
The upcoming EdTech Europe event in June is an exclusive one day summit organised by Edxus Group and partner IBIS Capital, a specialist media investment and advisory firm. It addresses the current industry and investment trends in education technology and e-learning for both the academic and professional learning sectors, bringing together senior executives from established professional learning and education players, innovators disrupting the established market order and leading European institutional investors to explore the business of education and act as a catalyst for the consolidation and investment required in the sector. The inaugural EdTech Europe event was held at the London Business School last year.
2013 also saw Edxus Group and IBIS Capital, announced the initial results of their EdTech 20 ranking, unveiling the top 20 e-learning companies in Europe in terms of innovation, scale, market impact and revenue growth over the past year as judged by an industry-leading panel. The ranking included players such as:
ALISON, Ireland
Brightwave, UK
Classroom Monitor, UK
Coursio, Sweden
Dnevnick, Russia
This year, the organizers released their predictions for the biggest trends set to impact the e-Learning industry in 2014 – with a greater emphasis on content, user engagement and peer-to-peer learning topping the list of expectations as 2014 draws to completion.
The 12 top e-Learning predictions are:
Big focus on user engagement
From MOOCS to "Selective Online Courses", or SOOCS
Widespread adoption of BYOD strategies
The rise of data and analytics to drive adaptive learning programmes
Mobile casual & informal learning apps
Peer-to-peer learning platforms
Increased use of video and immersive learning environments 
Emergence of learning record stores
Increased focus on rewards, certification and accreditation
Large media corporates actively investing in e-Learning
Continued growth in online-enabled private tuition
Growing adoption of technology as a delivery mechanism on government-funded vocational skills training market
Benjamin Vedrenne-Cloquet CEO of Edxus Group, thinks the sector is growing up and the market is ripe for new players and disruption. "The European EdTech sector has moved from a stage of experimentation to a stage of adoption. e-Learning is now a commercial reality in Europe". One sentiment from last year that still appears to true is the fact UK and Northern European ed tech companies still seem to leading the Edtech charge.
This is due to factors such as proactive government attitudes, the widespread use of English in academic and corporate learning sectors, the encouragement of educators to be tech early adopters and access to risk capital. Charles McIntyre, CEO and co-founder of IBIS Capital said that this year we will see scaling on a level compared that of rival sectors:
"We believe 2014 is the beginning of the next phase that will harness users' influence and growing investor interest to create a market that will be comparable to other sectors in the technology space. As access to capital improves from both financial and strategic investors, we will see European edtech firms beginning to scale both in their domestic markets but also internationally."
Can London wear both the FinTech and EdTech crown?. Time will tell.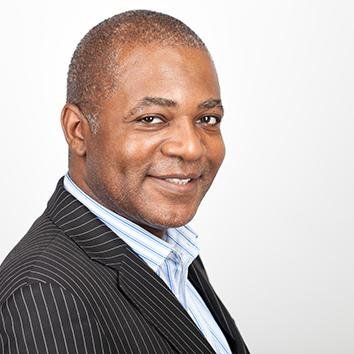 Hayden Richards is Contributor of IntelligentHQ. He specialises in finance, trading, investment, and technology, with expertise in both buy-side, sell-side. Contributing and advising various global corporations, Hayden is a thought leader, researching on global regulatory subjects, digital, social media strategies and new trends for Businesses, Capital Markets and Financial Services.
Aside from the articles, interviews and content he writes for IntelligentHQ, Hayden is also a content curator for capital markets, analytic platforms and business industry emerging trends. An avid new media explorer Hayden is driven by a passion for business development, innovation, social business, Tech Trading, payments and eCommerce. A native Trinidadian, Hayden is also a veteran, having served with the Royal Air Force Reserves for the past 10 years.
Follow Hayden on Twitter @HaydenARichards, linkedin.com/haydenhrichards and http://www.scoop.it/u/hayden-richards